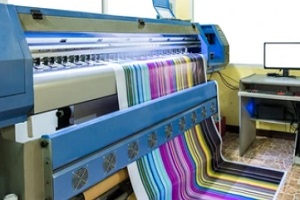 Are you starting a small business and need help with your branding or packaging? Have you recently shopped online for a print shop to get your marketing collaterals printed in high quality? Is your company planning to launch a marketing or advertising project?
Home or office printers can produce vivid, dynamic, and stunning photos. Additionally, they offer a wide range of wireless features that allow you to connect with your smart devices. But despite all these features, the print quality, the high-volume printing capabilities, and the scope of printing are incomparable to local printers. This is precisely why organizations still regularly prefer the services of a professional commercial print shop to take their business up a notch.
Here's a look at the differences between DIY and commercial printing, and which one best suits your goals and printing needs. Additionally, it will be explained why commercial printing services offer better value, enhance printing quality, and save money over using a DIY option.
Why Opt For A Commercial Printing Service And Not A DIY Solution?
A professional commercial printing company wants your business to succeed and capture customer attention and interest. Thus, they offer valuable advice on the best processes and materials, guaranteeing a professional outcome for your project. The options are limitless, ranging from an ample supply of paper stocks to binding. Therefore, companies must embrace advanced and commercial printing features to create a competitive edge.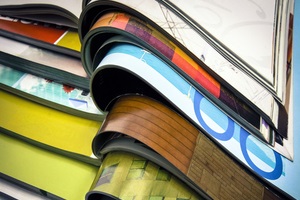 In a nutshell, utilizing superior commercial printing services and equipment means better print media. This results in a seamless printing process, especially for more complicated printing projects. Moreover, there is no creative limitation, which allows you to spend your budget wisely while taking advantage of recent trends.
Quality Is Top Priority
So, why would it be necessary to hire a contractor or a professional commercial printing business to print marketing flyers or brochures?
The most obvious one is RESULTS. You clearly notice the difference when looking at professionally printed marketing collateral or flyers. When your prospect receives a poorly printed or uneven cut piece of branding or mail, you have lost your customer. On the contrary, receiving something bright, crisp, and professional can change the marketing game for your business.
Clean Cut Makes A Difference
The way a professionally printed flyer or brochure is cut reveals another significant feature that's worth noting. Apart from the bright and crisp printing result from a commercial printer, you also gain shaped and clean-cut branding collateral. This is exactly where numerous DIY or in-house printing projects fail. The clear reason behind that is a lack of experience with cutting and printing.
Folded Literature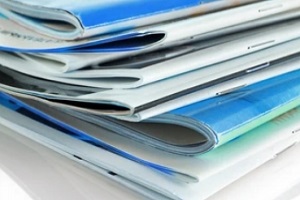 The importance of properly folded literature is another essential element. When folding machines are appropriately used and standardized by an expert, one can easily see the difference in the result. It's pretty noticeable when you compare it with other folded printing resources in your hands.
There is also the question of efficiency and time, and business managers must think twice before indulging in at-home remedies. Printing projects that deserve more care and thought – like marketing materials and business communications – make it necessary to invest time to achieve good results.
Your Reputation Matters – Hire A Leading Commercial Printing Company
Because commercial printing services are experts at what they do, they have years of experience in tackling large projects cost-effectively with a quick turnaround time.
Are you looking for a professional commercial printing company to economize resources? Need an expert printing service for your upcoming marketing project? Are you looking for ways to minimize expenses without compromising quality?
If so, reach out to the printing experts at Professional Graphics Inc. today for a stress-free printing experience. PGI can schedule a consultation to show you the differences between DIY and various professionally printed business flyers, brochures, and other marketing material for your business.