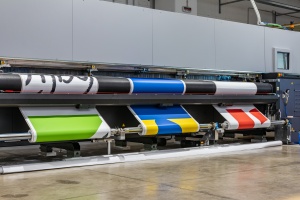 Commercial large format printing is a great way to advertise your organization or business in a big way (literally). It involves the creation of large graphics, which are perfect for outdoor advertising. Whether you need large graphics to display outside your place of business or need a large banner to advertise at your outdoor event, Professional Graphics Inc. has you covered. We can customize images of all sizes and have the staff and technology necessary to produce large quantities quickly.
What Is Large Format Printing?
Large format printing is a professional printing service that requires advanced equipment to produce larger graphics. Large format printing is tailored for businesses that need more prominent graphics, such as for use outdoors or in larger indoor facilities.
How Commercial Large Format Printing Works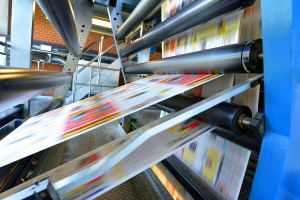 Once our team creates your graphics, then we can begin the large format printing process. At Professional Graphics Inc., we can make a range of material types, which include:
Custom posters
Outdoor banners
Canvas prints
Indoor/outdoor signage
Office graphics
Trade show graphics
With large format printing, you can print on a range of mediums, including hard vinyl, metal and much more. You can also choose between a range of ink options, and we can ensure the colors of your brand match closely when printed. We ensure we maintain the quality of your images when printing in large format as well.
We can also assist with your long-term large format printing needs as well. If you need to print on a monthly or quarterly schedule (or whatever your printing schedule needs may be), our experienced team can accommodate you and ensure the process is easy and efficient for you.
The Benefits Of Commercial Large Format Printing
Large format printing allows you to showcase your brand and gain the attention of your target customers. A small sign may get overlooked, but a large display is most likely to gain the attention (and business) of others. When you choose Professional Graphics Inc. for your large format printing, you receive a dedicated and experienced team that is well-equipped with all the necessary resources and equipment to produce high-quality results in a timely fashion.
When To Consider Commercial Large Format Printing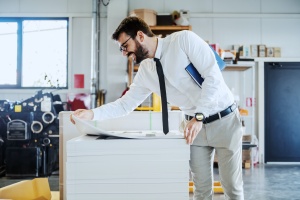 You should consider large format printing anytime you want to ensure others notice your organization, such as when marketing an event or advertising outside your place of business. In these situations, a smaller image can become overlooked and not noticed by your audience. For example, you may decide to create an A-frame sign with large format printing to advertise an open house for a home you are selling.
Discuss Your Large Format Printing Needs With Our Team
Here at Professional Graphics Inc., we have invested in high-quality machinery and equipment to ensure we can rapidly produce large format graphics with high-quality and accurate results. Give us a call at (203) 347-0215 or request a quote online to discuss your large format printing needs. Our team can help you with your design and ensure you are able to bring your visions to life with large graphics.