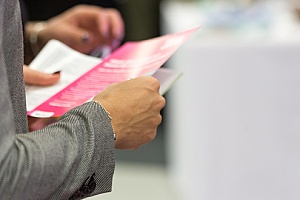 In today's digital age, many companies rely on social media and other advanced technologies for marketing campaigns. However, flyers remain a highly effective promotional tool for many businesses. One of the primary reasons why business flyers are still utilized relates to the fact that a large proportion of customers like to physically hold an advertisement for an event or special deal. Additionally, flyers are typically small and are therefore not cumbersome to carry around.
Designing Effective Business Flyers
There are four key things to remember when designing business flyers:
Determine Your Purpose
Before creating any type of design, it's important to consider your main intention for using your flyers. Do you wish to promote a new product or service? Or are you planning an event and intend to invite as many people as possible? In either case, it may be a good idea to juxtapose text and images. However, it will likely make the most sense to have images stand out in flyers used to promote products. If you are announcing an elegant event, silk flyers may be a strong choice.
Bigger Isn't Necessarily Better
Your flyer's size should be based on the content that will be added to it. Ideally, you should only include information that is directly relevant to what you wish to promote. Too much information can potentially overwhelm passersby. Additionally, you can consider using flyers of different shapes (e.g. circle, square, etc.) rather than large ones so that they may stand out more.
Be As Direct As Possible
This relates to the earlier point. Use taglines and other short phrases that will capture people's attention quickly. Be sure to also choose a vibrant font.
Include The Next Step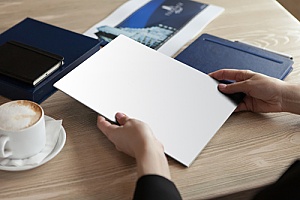 Provide reasons why customers should choose to buy from your business. These can include customer testimonials, lists of advantages, or calls to action directing them to your website or social media pages. All of these considerations can potentially impact your business in extremely positive ways.
Flyers Can Have A Far Reach
Flyers don't necessarily need to be limited to your neighborhood. They can also be placed in popular areas within nearby towns. Once you have decided where you wish to post your flyers, be sure to contact a commercial printing company and have these printed in bulk. This can often help you save time and money. All you need to do is clearly communicate your needs and objectives to the printing company.
Get Your Business Flyers Printed With Professional Graphics Inc.
Reach out to the specialists at Professional Graphics Inc. to have your business flyers printed in bulk. Since 1979, we have been dedicated to providing high-quality commercial printing at competitive rates. We use modern equipment and always deliver our services on deadline and according to your budget. Call Professional Graphics Inc. today at (203) 347-0215 or request a quote online for more information about our work.