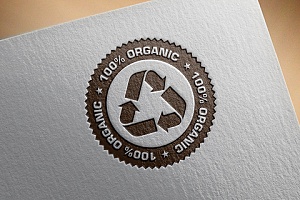 If you are seeking to make your business appear clean and professional, it is highly advisable to get your designs on paper embossed. In binding and finishing, embossing is the process of pressing or stamping text or images into a surface called a substrate to which ink can adhere. This process is an intricate one, and when performed for a business, is known as commercial embossing. Here is a close look at this essential business process.
How Does Embossing Work?
In an embossment, a relief block called a die is stamped after being placed on a plate beneath the substrate. Above the substrate, a sunken die is mounted to fit the pattern exactly. The act of pressing both dies together creates a raised picture that can almost appear three-dimensional. These dies, which can be made of copper, magnesium, or brass, are typically heated. Dies can also have different shapes (rounded, v-shaped, etc.). The design itself may be hand-tooled, machine-cut, or chemically created.
There are different types of embossing, including blind embossing, which involves stamping an image without making any additional changes to a pattern. Tint embossing, by contrast, involves the use of pearl or pastel, while debossing consists of depressing the surface areas instead of raising them. Embossing may be performed either before or after printing.
Benefits Of Embossing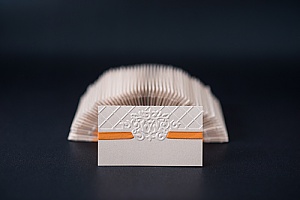 The embossing process produces a texture quality that will make your designs stand out. It can be used for invitations to events, business cards, packages, or to add your initials to a consumer product, such as a wallet or purse. An embossment is a sign of elegance that is quite unlike that provided by other types of printing processes. It's also less difficult to apply foil prints to embossed regions because the foil may easily be moved to the raised areas without affecting the remainder of the pattern.
Finally, embossing transfers even the smallest details of a design, which other printing processes can sometimes fail to conserve. If you wish to print your business's logo on a pamphlet or another similar promotional tool, embossing is an excellent option to consider. All you need to do is ensure that your logo is clearly visible. A company that provides commercial embossing services can help you choose an embossing method that meets your business's unique needs, goals, and budget. Be sure to communicate these clearly to the company you have chosen to work with.
Get Your Materials Embossed With PGI
Reach out to the specialists at Professional Graphics, Inc. to learn more about embossing and its many benefits. Since 1979, we have been dedicated to providing a variety of commercial printing services at competitive rates. We use modern technology and always complete our services on deadline and according to your budget. Call PGI today at (203) 347-0215 or request a quote online for more information about our work.