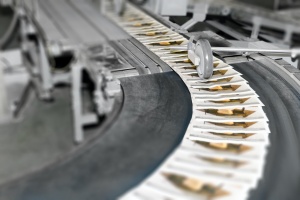 Bulk commercial printing allows your business or organization to mass print brochures, catalogs, sells paper and much more. This can save you a lot of money, time and resources than if you were to continually print lesser quantities. At Professional Graphics Inc., we can also assist with the proofing of your printed material before it is produced in bulk. If desired, we can print a sample first, so you can review its design and overall quality before bulk printing.
What Is Bulk Commercial Printing?
Bulk printing is a way to mass-produce large quantities of printed material. This is often a more convenient, affordable and efficient way to get the advertising and informational material you need on a large scale. The types of materials we can produce in bulk includes but is not limited to:
Postcards
Sales letters
Brochures
Magazines
Catalogs
Operation manuals
Training material
Whatever your printing needs are, we can likely fulfill them here at Professional Graphics Inc. We utilize our advanced technology and experienced staff to deliver high-quality results to every client.
How Bulk Commercial Printing Works
The first step is to call our experienced team at Professional Graphics Inc. and a member of our team can take your order. If you are unsure of precisely what your needs are, then we can help you make the tough decisions about design, quantity, etc. If you would like to see a sample of your printed material before we begin bulk printing, then we can provide the sample for you to review. Once everything looks good, and you are satisfied with the sample(s), then we can begin bulk printing and ensure you have the printed materials ready for distribution in a timely manner.
Here at Professional Graphics Inc., we work hard to create long-lasting working relationships with our clients, which makes it easy for them to get precisely what they need when they need it without the hassle or wasted fees. We can produce on a consistent schedule based on your printing needs (i.e. monthly, quarterly, etc.).
The Benefits Of Bulk Commercial Printing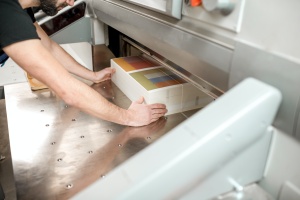 Bulk commercial printing is a great way to produce your printing materials in the most cost-effective and convenient way possible. If you know what your precise needs are for quantity and types of printing material, then our team at PGI can handle the rest for you. Whether you are promoting a marketing event and need flyers for a marketing campaign or your organization wants to create its own magazine, bulk printing is often essential to ensure you can meet the demand for your products.
Call PGI to Start Your Bulk Commercial Printing Order
Give Professional Graphics Inc. a call today at (203) 347-0215 or request a quote online if you would like to make a bulk commercial printing order. We are also glad to answer any of your printing or design questions on the first call and help you determine your precise printing needs. We are well-equipped with high-quality bulk printing technology and equipment, as well as a dedicated staff, to ensure all orders are completed in a timely manner.