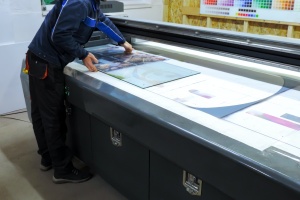 Commercial pad printing provides an easy and affordable way to get your favorite designs on 3D objects, such as coffee mugs and other promotional items. At Professional Graphics Inc., our team of professionals understands how to pad print with precision, and we can accommodate larger orders for commercial purposes.
What is Commercial Pad Printing?
Pad printing is a wet printing process that allows you to transfer a 2-D image onto a 3D object. Wet printing simply refers to the application of the dye directly to the material you are decorating. This involves the use of a silicone pad that wraps around the object(s) on which you are adding the design. Although some size restrictions may apply, pad printing works with all kinds of materials, including but not limited to:
Plastic
Glass
Metal
Wood
Rubber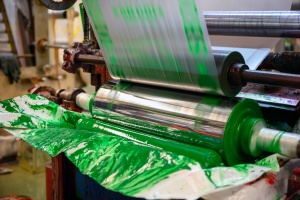 Commercial pad printing, in particular, refers to pad printing on a larger scale or ongoing basis. This is typically for businesses, organizations or events. While we encourage small orders as well, we take pride in establishing long-term relationships with our clients to help them get what they need on a monthly, quarterly or annual basis.
How Commercial Pad Printing Works
Once you contact our team we can work with you to develop a high-resolution image of the design you wish to apply to your promotional items (and other objects), if you do not already have a high-resolution image ready. Our team can then get started with creating the silicone pads with the designs through the use of our high-quality printing plate. We can then carefully apply the ink-filled silicone pads to the image and allow the items on which you are adding the design to take on the design with clarity and precision.
We can handle large orders and work with most materials and create larger format designs (with some limitations). In addition to the range of materials that we can apply pad printing on, we can also work with all kinds of shapes as well. This includes flat, boxed, cylindrical and raised surfaces. If you are unsure if pad printing works for your design goals, then give us a call and our experienced team can help you decide on the best design method.
The Benefits Of Commercial Pad Printing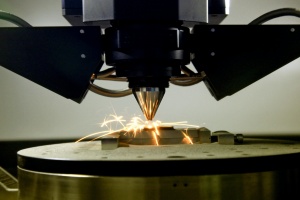 Commercial pad printing is a great way to improve your brand through decorated items. With pad printing, the days of bland and boring parts are over. Instead, you can add style to whatever you desire and create promotional material to help your business, organization or while promoting an event. Commercial pad printing from Professional Graphics Inc. is also done efficiently and with high-quality results.
Get In Touch With Professional Graphics Inc.
Speak with a member of our pad printing team today to get the process started. We have years of experience with commercial pad printing and can help you make decisions if you are unsure of your design needs. We take pride in bringing your vision to life and improving your brand through our pad printing services. Call Professional Graphics Inc. at (203) 347-0215 or request a quote online to get started with commercial pad printing today.