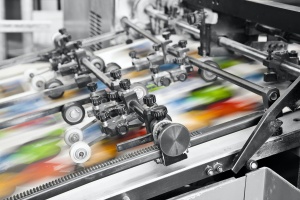 Professional Graphics Inc. is a full-service commercial printing company that has been serving organizations with their printing needs since 1979. Headquartered in Norwalk, CT, we have a strong commitment to ensuring our clients receive the highest quality products at competitive rates. Our team of experts have decades of experience with several printing services including digital, offset and pad, as well as finishing and binding services such as die cutting and foil stamping. Regardless of your business's needs and requirements, Professional Graphics Inc. works to get the job done right the first time.
When it comes to printing and graphics, there is no question that the quality and reliability of technology and tools matter. Professional Graphics Inc. uses great tools and printers that are guaranteed to output high-quality products. We work with modern equipment to offer creative solutions in an efficient and timely manner to always meet your deadline and budget. Our technology is suitable for organizations that require bulk printing, as well as single prints that require pixel-perfect placement of colors.
At Professional Graphics Inc., we have a long history of working directly with clients, especially small and family-owned businesses. Owned and operated by father and son, Anthony and Jason Federici, we share many values with our clients and treat them with an additional level of care and support. Whether your organization needs business flyers for an upcoming event or marketing material to be printed once a quarter, Professional Graphics Inc. will go the extra mile to ensure that it arrives at your office on time and with no mistakes.