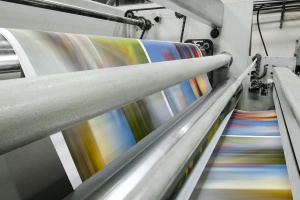 Commercial printing services are by no means a straightforward process, and many mistakes may arise. However, Professional Graphics Inc. understands that there is little to no room for error in this industry, and we take this very seriously. As a commercial printing company with family-oriented values, we are willing to do whatever it takes to eliminate pain points, conduct proper proofing, and ensure the work is done right the first time. Therefore, your organization can receive peace of mind knowing it is in good hands for all of its commercial printing needs.
We Understand The Pain Points
Have you ever worked with a commercial printing company that only offered boilerplate templates? Or, perhaps did not look over the files sent in before printing the products, resulting in inaccurate colors or other imperfections? The team at Professional Graphics Inc. understands these difficult predicaments, and take preventative measures to ensure this does not happen. At Professional Graphics Inc., you can confide in our team to confirm that everything is as close to 100% accurate as possible.
We Go The Extra Mile Through Proofing
Instead of receiving Photoshop templates or design prototypes and simply running them through our printers, Professional Graphics Inc. takes additional steps to verify that the material provided is free of error. When you work with us, you are doing more than just having your marketing collateral printed — you are establishing a relationship with a hard-working company that understands deadlines and expectations. Our approachable staff is willing and able to communicate with you to make updates to designs and templates before resources are used.
We Aim To Get Things Right The First Time
While your graphics may be 100% accurate and ready for printing, we understand that translating assets from digital to print does not always work perfectly. Thus, Professional Graphics Inc. will take all possible precautions to prevent mistakes from arising during the commercial printing process. If necessary, Professional Graphics Inc. can print a sample version of your collateral and continue printing in bulk if the sample is approved. This way, no time and resources are wasted in the process of printing your material onto a brochure, flyer, or other business product.
Speak With Professional Graphics Inc. To Learn More
If your organization is tired of paying for print collateral that must be sent back two or three times (or potentially more) before it is right, we hear you. Let Professional Graphics Inc. be the company that you trust with your commercial printing needs to ensure all your pain points are removed. To get the extra level of support your company needs for its marketing material and print collateral, reach out to Professional Graphics Inc. by phone at (203) 347-0215 or request a quote online today.