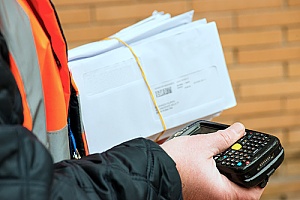 Professional Graphics Inc. can handle all aspects of your mailing services. Whether you want to send out regular newsletters or personalize postcards to send to your customers and work partners, we have you covered. Our team has years of experience with the creation and distribution of business mailing material. To learn more, reach out to our PGI team today.
What Our Business Mailing Services Involve
Our business mailing service allows you to promote and brand your business in a powerful way without managing the time-consuming daily operations that it entails. There are four primary components to our business mailing services. These four components are:
Design
Printing
Mailing list
Postage
During the design stage, our team creates beautiful artwork to include in the direct mail. We can also use any images you would like to use as well. We then use our advanced printing technology to create the various kinds of mail you desire, such as newsletters and postcards. We can then send them out to your mailing list, which we can assist you with creating if you do not currently have one. Lastly, our services include postage and sending the mail to the addresses on the mailing lists.
Types of Business Mailing Services We Provide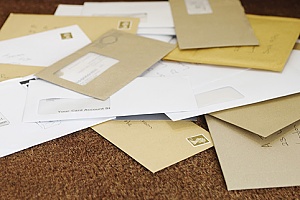 We work with both business-to-business (B2B) and business-to-consumer (B2C) companies on advertising and promotional campaigns. We personalize our business mailing services for each one of our clients. We can include a range of types of mailing materials, including but not limited to:
Direct mail
Postcards
Sales letters
Catalogs
Newsletters
Before beginning service, we can establish precisely what your business mailing needs are. We can also work with you on the images to use as well.
The Benefits of Mailing Services for B2B and B2C Companies
Business mailing services are a great way for B2B and B2C companies to improve their marketing outreach and attract new customers. We also make our services easy for our clients as well, handling the creation and distribution of the mailing material. We have also found that high-quality mailing services to existing clients and customers is a great way to improve client retention and create sustainability for your business.
About Our Custom Target Direct Mail
Marketing is not as simple as it once was. In today's world, marketing revolves around customer segmentation. The most notable benefits of our custom target direct mail include:
Reach your target audience
Tailor your message
Create marketing lists
Increase the relevance of your outreach
Customer target direct mail lists allow you to reach a specific audience type and tailor your message specifically for them, which increases the likelihood of engagement and response. Contact us today to learn more about our custom target direct mail lists.
Speak With a Mailing Services Professional at PGI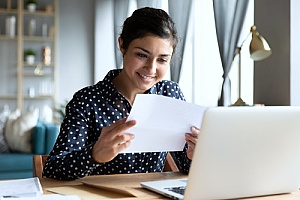 Are you interested in our business mailing services? If so, then contact one of our mailing professionals at Professional Graphics Inc. We are glad to answer your questions and help you decide on the best outreach strategy for reaching your target audience. Contact our team by phone at (203) 347-0215 or request a quote online today.