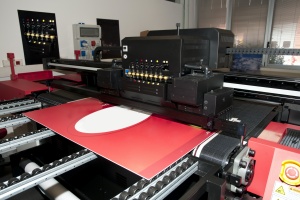 In a fast-paced world, attracting the attention of your target customer or audience is not easy. A professional sign through our commercial sign printing services at Professional Graphics Inc. is a great way to turn heads and get your prospective customers and clients to notice your brand. Get in touch with us today to create your very own personalized signs.
What Is Commercial Sign Printing?
Commercial sign printing involves adding a design to your advertising, promotional or display signs, particularly those used for your business, organization or event (i.e. open house). We offer sign printing for a range of sign types, including:
Yard signs
A-frames
Outdoor signs
Hanging signs
Parking signs
Wall decals
Window decals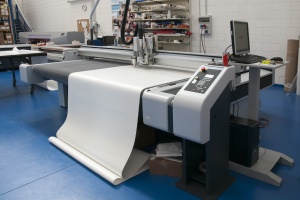 Whether you are creating a sign to add the aesthetic value of your place of work or need real estate signs for advertising a home or promoting an open house, Professional Graphics Inc. has you covered. We may be able to also help with your banners and posters as well.
How Commercial Sign Printing Works
The first thing our team will do is collect the information for the sign printing. We may ask you a series of questions and request images of the design you are hoping to have printed onto your sign(s). Once we have all that we need, we get to work creating your signs, ensuring the graphics are precise as you need them with the ideal color and image quality. We utilize only the highest quality printing equipment for our sign printing, and we have a dedicated staff with years of experience that understands how to work efficiently and produce quality results.
The Benefits Of Commercial Sign Printing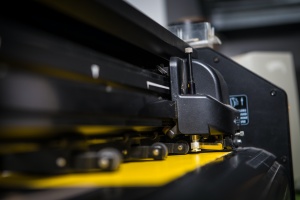 Commercial sign printing allows you to advertise your business professionally. Sign printing is also cost-effective, and our signs at PGI are durable. We also can create weather-resistant signs if you intend to advertise or promote your brand outdoors. We also use modern sign printing techniques, ensuring the overall quality of your graphics that are displayed on the signs. This is not always the case with lower quality sign printing services, which can often lead to colors that do not match your brand and distorted images. This is not a concern when you choose PGI, and our friendly and professional team can also address your questions and concerns along the way and ensure you are satisfied with the final results of our commercial sign printing services.
Contact The Commercial Sign Printing Professionals Today
Are you looking to have professional signs printed to display at your place of business, advertisement site or event? If so, then get in touch with our friendly and dedicated team at Professional Graphics Inc. by phone at (203) 347-0215 or request a quote online. At PGI, we pride ourselves on producing high-quality results efficiently. We have the staff and resources necessary to handle larger orders, and we work hard to develop long-term relationships with our clients to ensure they can get fast production of high-quality signs and graphics whenever they need them.