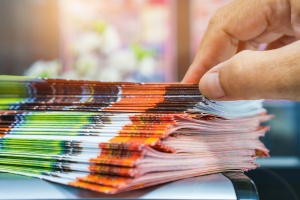 Marketing material is essential to any marketing campaign. Here at Professional Graphics Inc., we can print your marketing materials on an ongoing or one-time basis, depending on your specific marketing goals. We also offer marketing signage as a part of our printing services
What Is Marketing Material Printing?
Marketing material printing involves printed materials and products that are used for marketing purposes. Generally, it is used to create high-quality material during a marketing campaign. The different types of marketing materials that may be useful during a campaign include:
Brochures
Door hangers
Flyers
Newsletters
Business cards
Magazines
Envelopes
Postcards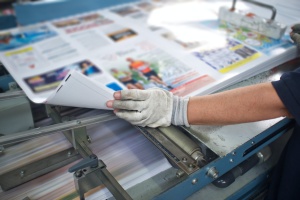 Of course, every marketing campaign is unique and the needs vary. Whatever printing material you have in mind for your next campaign, Professional Graphics Inc. can likely produce them with high-quality and in a timely fashion, so there are no delays. We also offer marketing signage. However, we do not provide signage for billboards or mechanical signs. Due to our advanced printing technology and dedicated staff, we can meet the needs of large printing orders as well.
Printing on a Regular Basis
Marketing is always a part of business. Subsequently, many of our clients work with us long-term to ensure they have all of their marketing materials printed and ready when they need them. We enjoy getting to know our clients and working with them on a regular and ongoing basis. We also accept one-time orders as well.
How Our Marketing Material Printing Works
A member of our team can review your marketing goals and help you decide on the best materials for your efforts if you have not already decided on the types of material and quantity. We can provide a sample as well before we begin printing on a large scale. Our process includes thorough proofing to ensure the marketing materials are as you desire before we begin printing in larger quantities.
We can also personalize each piece to allow your business to target a specific group if desired. At Professional Graphics Inc., we help our clients through every step of the marketing material printing process if you are unsure of precisely what your printing needs are, and we take pride in seeing our clients enjoy a successful marketing campaign.
The Benefits Of Marketing Material Printing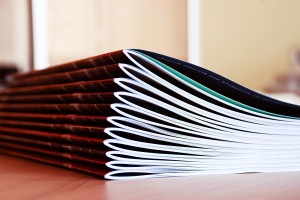 Marketing material printing is a great way to get the materials you need to run a successful marketing campaign. At Professional Graphics Inc., you can ensure your marketing materials are of the highest quality, and we can bring whatever your vision may be to life. This can improve how your target audience views your brand and can ultimately increase your exposure and reputation within your industry, separating yourself from the competition.
Get In Touch With PGI To Start The Outreach Process
If your company or organization plans to begin new marketing campaigns and needs high-quality material that matches your brand and reaches your customer base, then reach out to Professional Graphics Inc. by phone at (203) 347-0215 or request a quote online today. We genuinely enjoy helping our clients succeed and improve the appearance of their brand through high-quality printed material.