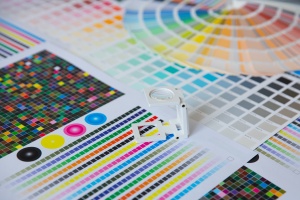 Commercial CMYK printing is a great way to get the designs you desire for your organization or business. We can use CMYK printing to ensure precision with your designs. At Professional Graphics Inc., we can create large quantities for you in a timely manner, and we develop long-lasting relationships with our clients to make the process easy whenever graphics are needed for your organization or business.
What Is Commercial CMYK Printing?
CMYK printing is a method of printing that ensures the ideal color for your designs. CMYK stands for Cyan, Magenta, Yellow and Key (Black). These four colors allow designers to create any color due to their ability to mix and create different hues.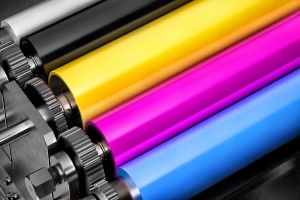 Many wonder what the differences are between CMYK printing and perhaps the more popular RGB (Red, Green, Blue) color combination. RGB printing does not typically come out the same as it appears on a computer screen, and the colors are often lighter than desired. However, CMYK printing is much more precise and ensures the right representation of the client's brand is achieved.
How Does CMYK Printing Work?
It is our job to provide you with exactly what you want, matching the printed color scheme and design with the vision or online graphic that you have. Often, we receive designs in RGB. We can transfer this design to CMYK before starting the printing process. After doing so, we can ensure all additional details match perfectly and print your designs with our professional and advanced technology. While the need for alterations is rare, we may be able to provide them if you are not satisfied with the final results.
We offer a range of material options, including brochures, pamphlets and custom signs and graphics. Our team of graphic printing professionals can help you decide on the best design options for your brand if you are unsure of exactly what your company needs. We can accommodate large orders on an ongoing basis, so you do not have to streamline the process long-term.
The Benefits of CMYK Printing
The primary benefit of CMYK printing is that you can ensure you get the exact design you desire without worrying about distorted image quality or colors that do not match your brand's colors. With RGB printing, it is very easy for the printed graphics to not look the same as you had imagined. However, with CMYK printing, you can feel certain of the quality and color match.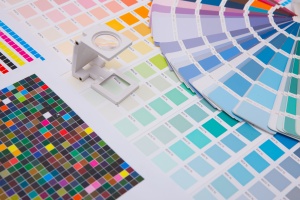 By choosing CMYK printing, you reduce the risk of sending the wrong message to your prospective customers, business partners, etc. instead, you receive high-quality graphics that can impress your customers and partners, particularly when you choose our experienced and professional team at Professional Graphics Inc.
Get in Touch With Professional Graphics Inc. Today
Is your business or organization in need of high-quality graphics? If so, then call our team at (203) 347-0215 or request a quote online to discuss your commercial CMYK printing needs and find out how we can help. We work to develop long-term relationships to make your commercial printing needs and ensure you have your graphics as soon as you need them.