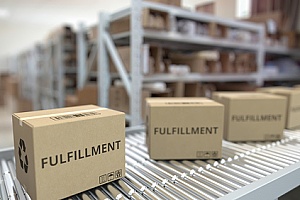 Professional Graphics Inc. offers commercial fulfillment services for businesses and organizations that have large and ongoing printing needs. This service is particularly for clients that have a proven history of large orders. We understand the time-consuming nature of continually placing large orders and arranging for the shipment to multiple locations. At PGI, we make fulfilling large orders and ensuring the shipments arrive on time and in the right quantity easy.
About Our Commercial Fulfillment Services
A fulfillment service is a third-party warehouse that distributes (and often manufactures) your goods and sends them to the desired location. This means your organization does not have to order, confirm, ship and track each shipment. There are several key services included with our commercial fulfillment, including:
Warehousing and distribution — This involves holding your products in our warehouse and shipping them on time and to the desired location.
Kitting and assembly — This involves the customization of your shipment. We can take different types of printed products and organize them into one shipment.
With Professional Graphics Inc., we offer commercial fulfillment services to long-term clients with a large order history that need ongoing creation and shipment of printed graphics and materials.
Promotional Campaigns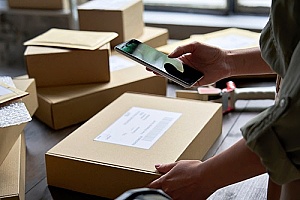 Does your organization rely on promotional campaigns? If so, then having your printed promotional materials and signs pre-planned and ready for shipment is vital. At PGI, we can handle the warehousing and distribution of your promotional materials, including but not limited to direct mail offers, postcards, sales letters, catalogs, advertising premiums, product samples or anything else needed to make your promotion a huge success.
Sales Materials
Having great salespeople is important, but prospective customers are less likely to purchase if they do not have visual graphics or sales copy to take home with them. At PGI, we can continually send updated sales materials to your sales team on an ongoing basis with our fulfillment services. We can provide brochures, presentation folders, order forms, contracts, displays, samples, tools and more.
Operational Supplies
Training materials, operation manuals, literature, price lists, employee benefit information, stationery and office supplies, among other forms of operational supplies, are often necessary to maintain a productive and healthy work environment. We can provide you with operational supplies as you need them with our fulfillment services.
The Benefits of Commercial Fulfillment Services
Professional Graphics Inc. goes the extra mile to ensure all shipments are made on time. We pride ourselves in remaining organized, creating the printed material in a timely fashion and with high-quality and precision before shipping them out on time or ahead of schedule, so your organization does not have to worry about delays with the shipping process.
Contact Professional Graphics Inc. Today to Learn More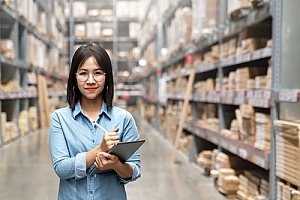 Contact Professional Graphics Inc. for more information about our fulfillment services. We accept applicants on a case-by-case basis, and we ask that all clients interested in our fulfillment services to have a detailed history of orders and a need for consistent ongoing printing materials and shipment. To learn more, do not hesitate to reach out by phone at (203) 347-0215 or request a quote online today.