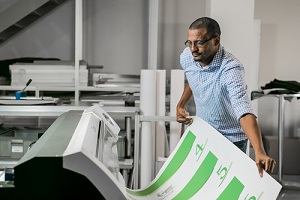 Have you been considering bringing on a third-party printing service to help ease the burden of trying to print in-house? If so, it is important to understand the advantages of working with a professional commercial printing company. Maintaining a consistently efficient printing process is no easy task. Trying to do this all on your own can be extremely costly.
Buying all of the necessary equipment and also having to learn how to properly use it can take years of experimentation and a huge investment. Thankfully, commercial printing services can provide expert printing services at a fraction of this cost.
Why Hire A Commercial Printing Company?
Commercial printing is a service that provides businesses with everything they need for their printing needs. This includes marketing materials, banners, promotional materials, mailing materials, and much more. If you need it printed, commercial printing companies can help! These printing experts specialize in helping companies find the perfect solution for their printing projects so they can spend more time focusing on the business and less on printing.
So what are some of the main reasons that you should hire a commercial printing company?
Receive Access To Professional-Grade Equipment
Commercial printing is one of the only ways that you can get access to professional-grade equipment required for high quality printing products. Establishing the same equipment for an in-house setup can be extremely expensive and requires a lot of know-how and hands-on expertise. Additionally, this equipment is not easy to operate and also is unique to the type of project you need, making for a very steep learning curve.
Improve Printing Efficiency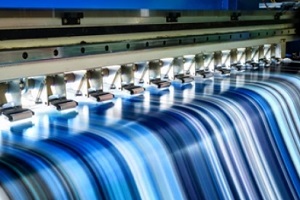 Printing at scale requires expert knowledge of proper printing practices. The best method for printing depends on the type of job, the materials, and the size of the project.
Choosing the best method depends on all of these factors, and commercial printing companies specialize in helping guide businesses through this process smoothly and quickly. The more easily you can choose the best method for the project, the faster and cheaper it can be completed.
Cut Costs & Unnecessary Expenses
Commercial printing companies specialize in helping businesses save a lot of time and money on their printing expenses. Due to the streamlined access to materials and equipment, as well as expert knowledge, these printing experts can help companies complete large jobs at a fraction of the average cost of trying to do it in-house.
Get Consistent High Quality Prints
Printing at scale without losing any quality in the images is not an easy task to accomplish. Commercial printing services can ensure that every piece of content that you need produced is the same professional-grade quality as the last, no matter how big your order is. Whether for smaller images or billboards, professional commercial printing companies understand how to reproduce high quality prints over and over again.
Work Side By Side With Professionals
One of the most important benefits that commercial printing provides companies is professional printing guidance. When you work with a commercial printing company, their printing experts will work with you side by side in order to help you print any job at scale at the best possible price. Working with these experts helps to further cut costs, improves output times, and also ensures that the quality of the images is never lost in translation.
Get Started With A Commercial Printing Company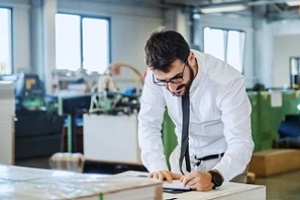 Commercial printing companies can be an invaluable resource to any business that utilizes their services. While it is possible to complete printing projects in-house, the investment in equipment and professional printing expertise is extremely expensive and time-consuming.
Commercial printing companies have the ability to work alongside businesses in order to complete jobs quickly and cost-effectively. Professional Graphics Inc. is a full-service commercial printing company based in Norwalk, CT. Our team of printing professionals strives to help take the stress out of the printing process for businesses. Contact us online to get started with our commercial printing services today.