Commercial printing services remain an essential service for companies who need a reliable third-party source to handle all of their printing needs at scale. If there were only one type of printing technique, businesses would not differentiate themselves from the competition. Luckily for you, print is thriving in this technologically advanced world and is showing no signs of slowing down anytime soon.
The benefits of commercial printing businesses are many — access to advanced printing tools and setups, savings, speed, scalability, etc. But, who are these services best tailored for?
What Organizations Need Commercial Printing?
In some rare cases, organizations who need one-off work or individuals with a special project may consider the services of a commercial printing company, but the ideal customers for this type of work are businesses with constant printing needs for marketing, internal processes, or other requirements.
This is because commercial printing companies take the stress out of the immense amount of printing that large-scale businesses typically require, especially for their marketing needs.
Commercial printing services specialize in helping businesses complete large-scale projects with ease whenever they need them to be done. Recruiting these services removes the burden of buying the tools, properly setting them up, and completing them without sacrificing any quality.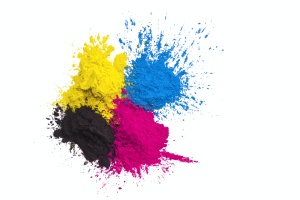 This is a tall order for many businesses who have much more pressing matters to worry about. Commercial printing companies are perfectly suited for companies who need to outsource their printing department for their consistent print demands. Doing this saves companies precious time and money that can be allocated to more important aspects of the business.
The Benefits Of Ongoing Commercial Printing Services
There are a variety of advantages that businesses receive when working with a professional printing company that includes:
Quality
Office printers can easily print high-quality papers if it is a small batch. However, it is next to impossible for standard printers to maintain quality when printing a high number of prints.
Printing companies take the stress out of this process.
They have the technological capabilities of sophisticated printers, which can easily handle huge lots of paper without compromising their quality.
They also provide you with better finish or UV and water-resistant printing services, which cannot be easily achieved in an office without spending an arm and a leg for training and installation.
Scalability
Office printers are not known for their speed. Moreover, the number of papers a normal printer can handle is limited. This is not the case with sophisticated printers.
If you want to get high-quality printouts as soon as possible, a commercial printing company can help improve output while saving money in the process.
These professionals are trained and can complete any job in no time. If you have a deadline for your work, never rely on internal procedures. Instead, focus important time and resources on the processes that matter within your company and let the experts handle the printing.
In-house printing departments struggle to handle the nuance and variety that companies typically require. Professional printing companies can print anything and everything for you with ease. Some of the materials they handle include:
Brochures
Business cards
Notebooks
Booklets
Menus
Leaflets
Flyers
Catalogs
Posters
Postcards
Calendars
Invitations
Speak With A Commercial Printing Company Today
Working with a commercial printing company is a no-brainer for companies with consistent print needs.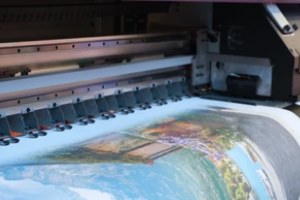 The speed, quality, and value of working with these specialists can help to improve the output of your printing needs while also helping your company better focus on the services and ideas that matter.
Professional Graphics is a Norwalk commercial printing company that specializes in helping businesses to remove the stress and worry from the printing process. Their team has over 30 years of experience in the printing industry and are experts when it comes to their craft.