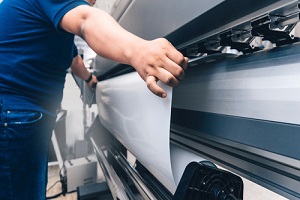 If you are a company that needs print materials to be handled quickly and efficiently, then you understand how crucial it is to work with the right commercial printing company.
Choosing the right printing company can ensure your business's needs are met while furthering your image and enhancing your ability to provide high-quality marketing (or other types of) materials in a shorter amount of time.
Not all printing companies are built the same, which makes it imperative to perform a thorough search. When performing this search, there are some key considerations to keep in mind in order to find the perfect fit for your commercial printing needs.
How To Choose The Right Commercial Printing Company
Here are some of the most important factors that make up a great commercial printing company:
Quality of Work
Working with a company with high-quality products is one of the most important factors to consider. The materials you use and present will be the face of your company, so do not skip out on ensuring great quality materials and procedures.
The best commercial printing companies will offer samples and will have access to plenty of materials and printing methods. It is best, though, to have an in-person sample to hold in your hands so you can get a feel of the quality you will be getting.
Reputation
Everybody makes promises when business arrangements are made. Unfortunately, not everybody keeps them. So go ahead and listen to claims about technology, service, and so on. But, be sure to check behind the scenes to see how this company has delivered for clients in the past. Performance beats promises every time.
If you are considering a commercial printing company, ask for references and read testimonials and reviews. Ask questions. How long have they been in business? What types of projects have they worked on? If they have a lot of experience, they've probably adjusted well to new technologies and have many repeat clients. This is always a good sign.
Options
Try to determine if a potential commercial printing resource is up to date with the latest technologies. They should have multiple options to choose from including digital, offset, large scale and others.
It is also beneficial to see if you can take advantage of "print on demand" systems to reduce inventory or customize sales materials. Further, ask about digital ordering portals that can help to save you money and make it easier to be more adaptive with your orders.
It may be beneficial to know if there is a system by which people across your company can easily order materials through a single automated source. This approach can go a long way for saving money, improving employee productivity, and establishing an efficient and streamlined printing mechanism.
Customer Service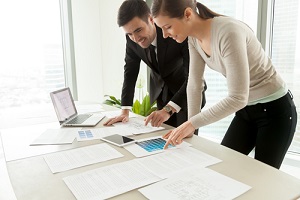 The commercial printing company you work with should have excellent customer service throughout the entire printing process. Are your phone calls and emails being returned in a timely fashion? Are the customer service representatives easily accessible?
Be sure there is an open line of communication and that the company you are interested in is committed to providing value to your organization and is not just charging you money.
All commercial printing companies are not created equal. By making the right choice in regards to your commercial printing needs, you can save yourself and your employees the headaches of trying to manage a scalable commercial printing operation on their own.
Speak With A Commercial Printing Company Today
Professional Graphics is a full-service commercial printing company that specializes in providing the highest level of printing services to clients. Our proven track record and years of experience can help to augment businesses' printing capabilities and save them valuable time and money. Contact us online to get started with commercial printing today.