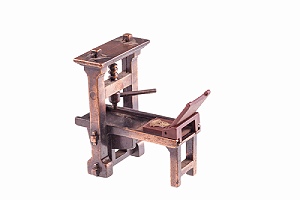 Commercial printing is a type of service that involves taking a business's artwork, sales, or marketing materials and printing them onto paper. These materials can be magazines, newspapers, books, or brochures, among other items. Commercial printing (on a large scale) as we know it today first occurred in 1436, when German artisan Johannes Gutenberg created a cost-effective way to print large amounts of materials.
According to market research firm Mordor Intelligence, the global commercial printing industry was valued at $412 billion in 2020 and is projected to be worth $472.35 billion by 2026 (thus growing at a compound annual growth rate of 2.24% between 2021 and 2026). The market is primarily being driven by print advertising and other promotional activities, as well as higher demand for marketing materials from the retail, food, and beverage industries. Here is a guide to commercial printing, the different subcategories of this service, and its many benefits.
What Is Commercial Printing Used For?
Commercial printing services can be used to print any of the following items:
Flyers
Brochures
Newsletters
Business cards
Postcards
Restaurant Menus
Tourism guides
Coupons
Catalogs
Magazines
Manuals
Custom floor plans
Guest checks
Many other products
Types of Commercial Printing
Today, there are several types of commercial printing services for businesses of all sizes and types. Here is a close look at each of these types of printing methods:
Offset Printing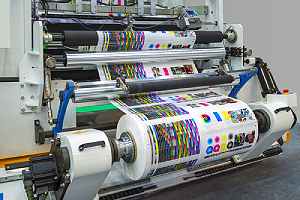 Offset printing is ideal for high-volume print orders and generates clear, vibrant, high-quality results. Traditionally, this type of printing — which offers you a substantial amount of control over the color used — involves the use of metal plates and wet ink. Nevertheless, offset printing generally takes longer to complete than other forms of printing.
Digital Printing
Digital printing is best suited for short runs, especially for jobs that involve multiple original products. Digital printing is typically a less expensive and faster option than offset printing. Additionally, digital printing services can be requested on-demand as opposed to in advance. Be sure to also keep in mind the rule of thumb that states that after buying over 1,500 prints, you will have broken even (regardless of whether you used offset or digital printing).
Benefits of Commercial Printing
It carries many advantages, whether it is offset, digital, or another type of printing. Here are some of the primary benefits of this service:
Wide Formatting
Certain commercial printing companies provide wide formatting, which is key for large displays or advertisement campaigns. If you wish to quickly attract the attention of many people with elegant designs, this is the option to choose. Some of these materials can even be displayed at events such as trade shows.
Different Materials Can Be Used
A wide variety of materials may be utilized for commercial printing, including traditional paper, metal, plastic, and fiberglass. You can use these materials to create objects such as signs, banners, or posters.
Conventional Printing vs. UV Printing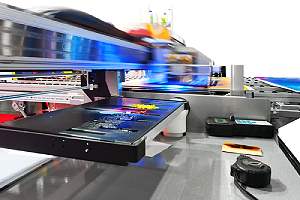 The primary differences between traditional printing and ultraviolet (UV) printing are the type of ink used and the drying process. Although UV printing is typically more expensive (because it is more sophisticated), it allows for faster printing. With conventional printing, the drying process requires the use of additional products given the fact that much of the ink may evaporate. Additionally, conventional printing can only be done on paper.
Many commercial printing companies are also striving to introduce more paper recycling and other eco-friendly initiatives, as climate change has forced several organizations worldwide to implement sustainability efforts. Nevertheless, demand for commercial printing has fallen sharply since the COVID-19 pandemic began. Mordor Intelligence's report revealed that print production in China decreased by up to 80% compared to regular volumes. However, this market has now recovered slightly. However, some retailers are gravitating towards print items such as plexiglass shields for their printing projects.
Get Commercial Printing Services with Professional Graphics Inc.
Reach out to the specialists at Professional Graphics, Inc. to receive top-quality commercial printing services. Since 1979, we have been dedicated to providing commercial printing at competitive rates. We use modern technology and creative solutions and always deliver our work on deadline and according to your budget. Our services include offset printing, digital printing, die cutting, foil stamping, and embossing. Regardless of the type of materials you wish to have printed, Professional Graphics can provide you with printing results that have a detailed, elegant finish. Call Professional Graphics Inc. today at (203) 347-0215 or contact us online to learn more about our work.