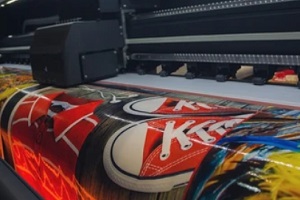 Are you struggling to find a reliable commercial printing service capable of meeting your organization's marketing needs? Looking for expert printing professionals that can help you stand out from the crowd? Want your marketing collaterals to demonstrate a high-quality matching of your brand values?
The answer to all these questions is – commercial printing!
Businesses need to engage dynamically with clients and respond to their needs efficiently while offering value-added services. The company should also drive profits by automating processes, increasing capacity, and reducing incurred costs. After all, innovation is the key to success in today's commercial print market.
The print service providers who offer the same old limited range of commodity-priced services are often surpassed by more creative competitors. If you are pounding the pavement to sell printing services, you might feel that there are plenty of competing printing businesses operating in your neighborhood alone.
The print business in the United States is ever-evolving, highly competitive, and technologically advanced, where trends keep rapidly changing. Nevertheless, the printing market size in the U.S. is projected to be nearly $80 billion by 2022, growing at a 1.6% rate annually.
So how does your print business plan to create an edge and stand out from the crowd?
Here are some easy ways to increase your business and capture a higher share of the print market, by incorporating agility and utilizing the latest market trends.
Harness The Power Of Commercial Printing
Suppose you own a commercial printing company or are thinking of investing in one but don't know how you can take advantage of it to increase your sales and profit margins. A variety of commercial printing services can actually benefit your company. Bulk printing becomes a breeze for your business, allowing you to print at superior quality and at a faster pace. As a result, your printing capacity increases, resulting in more orders.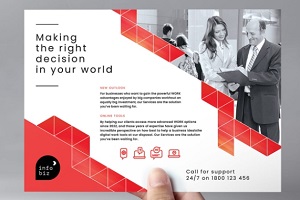 Additionally, companies that require branded collateral such as catalogs, signage, flyers, business cards, and more need assistance converting their digital designs into reality. And this is only possible through commercial printing. Commercial printing enables these companies to complete the job the first time, without corrections.
Simply put, commercial printing services benefit your business by providing you with marketing pieces that form the basis for new customer relationships. At the same time, it advertises your company's product and services. Commercial printing companies are experts at effectively managing quality, time, and efficiency for your business needs.
Commercial Printing Is A Powerful And Proven Way To Attract Customers
To stay competitive, commercial printing continues to advance with new products and services. When companies strive to increase their customer base, they employ print marketing techniques and services. Numerous studies have revealed that print marketing is a trusted form of media, combating digital fatigue experienced by many customers.
Additionally, consumers have a strong preference for paper-based media, with 80% stating they prefer paper and print communications over digital.
Using printed materials to effectively promote business is the first rule of success. And professionally designed tangible printing products convey the brand message and leave a lasting impression. Indeed, all of this is possible through commercial printing.
Commercial Marketing Encourages Brand Loyalty
Commercial printing allows businesses to deliver successful marketing campaigns through high-quality printing products. Attracting new customers and creating strong ties with customers is vital for the long-term growth of the business.
In order to boost the customer base, businesses and managers tend to rely on utilizing the power of print media with promotional products, banners, and signage. Sending personalized and targeted promotional messages with referral incentives and discounts increases response rates and engagements.
Moreover, commercial printing has the power to convert clients into brand ambassadors who will speak highly of your brands in their friend circle.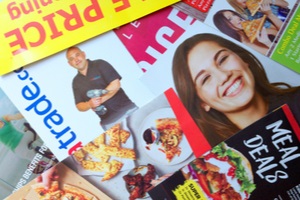 Marketing your business is an integral component of a company's growth plan. It's essential to demonstrate to your loyal customers how your brand adds value to their lives. Different promotional items such as posters, postcards, flyers, T-shirts, cups, and other items are simply various methods of getting your brand in front of potential customers in ways digital media can't reach.
Need Help Leveraging Commercial Printing? Get In Touch With Professional Graphics Inc.
Professional Graphics Inc. is the one-stop shop for all your printing needs. Their commercial printing experts have years of experience in delivering complete satisfaction and peace of mind to clients. They work closely with all customers to select the right design, material type, product, quantity, and others to boost your brand reach. Get in touch with the experts today.