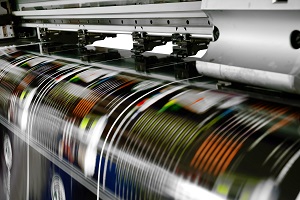 Commercial printing services can help any business with its marketing plans while also saving money on production costs. By outsourcing the printing process to the experts, your team can focus on being creative and designing a marketing plan that delivers your company new customers. Commercial printing can help businesses in a variety of ways.
So if you haven't heard of why commercial printing is so valuable for businesses, read on to learn more:
What Is Commercial Printing?
Commercial printing is utilized by companies to get access to top-tier printing services, machinery, and products at a fraction of the time and cost of developing an in-house printing department. These commercial printing companies can offer your business the professional printing industry experience that is invaluable for completing projects in a timely, affordable, and professional manner. If you need print products for your company's, you need commercial printing services.
Commercial printing can provide organizations with a variety of products and services, as detailed below.
Printing Services That Can Benefit Your Business
Commercial printing can offer businesses a leg up on their competition by enhancing their ability to produce high-quality materials quickly and at a competitive price.
The main benefits that commercial printing can provide include:
Complete Managed Printing
It would take your employees years to learn the craft of printing. The process of printing, scanning and copying for different projects requires direct experience and a deep understanding of the proper procedure for each task. Also, there is the time spent fixing device malfunctions and replacing ink cartridges and toners to consider. Working with a savvy commercial printing company can help you focus on your business and leave the printing to the pros. This will lead to improved efficiency and leave you more free time to focus on running and growing your business.
Consulting To Reduce Costs And Save Money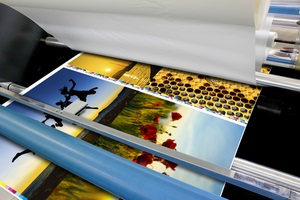 Commercial printing businesses offer consulting services that can help you pinpoint the best process for the task you need. This one-of-a-kind service can help you cut costs and allow you to focus on creativity while the print experts select the best process and materials needed to complete your project properly.
This is something that is invaluable for businesses, as it would take years for an in-house team to develop this type of eye and skill. You will only find this in the years of direct industry experience that the experts at commercial printing companies can offer your business.
Multiple Print Types
Working with a commercial printing company gives your business access to all of the most commonly used printing techniques, ranging from digital printing to offset printing. Whether you need brochures made or a new set of T-shirts, commercial printing teams can ensure they get the job done with the right technique and at the best possible price. The printing needs for your various departments may differ, as well, and having access to all of the most effective techniques can give you the agility your organization may have never experienced before.
Large Format Printing
Commercial printing companies specialize in large format printing services that can provide you with cost-effective, big messages with a punch. These large format services can be used to create billboards, posters, or other larger-than-life prints. These prints can help any business spread the word about their new product or simply get some new customers through the door. With large format printing, it is essential to work with a company that understands how to best complete the project with the right technique to save money and keep projects within budget.
Work With A Commercial Printing Company You Can Trust
Commercial printing services are essential for operations that would like to work side-by-side with a team of printing experts. Using an experienced group of printing pros removes the costs and risks associated with establishing an expensive printing operation in-house, and leaves the printing to the professionals. This allows you to focus more time, money, and energy on your business.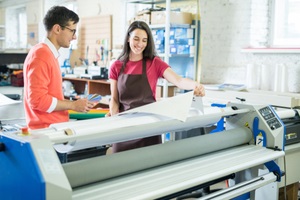 Additionally, the credibility that comes along with the professionally crafted materials can go a long way to improve the visibility and reputation of your business. With high-quality materials and noticeable attention to detail, you can make more connections and establish a strong and marketable brand presence across town and around the world digitally.
Working with a professional commercial printing company helps you to increase productivity and save money on the cost of printing. Leave the hard details of printing to the professionals and focus on your company instead.
Contact The Commercial Printing Experts At PGI
Professional Graphics Inc. is a full-service commercial printing company. Their team of experts has decades of experience assisting clients with a helpful and professional printing service. Reach out to PGI today to learn more about various printing options for your business.