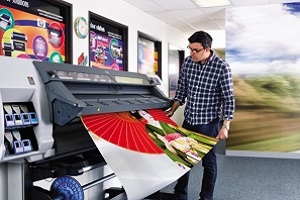 Large format printing is a commonly used printing method that helps to create some of the most useful marketing products a local business can find. Whether it's a banner, poster, or large sign in the grocery store, large format prints can help easily spread the word and highlight products and sales.
The term "large format printing" refers to marketing materials that are bigger than traditional-sized prints. These prints require a different method of printing to accommodate the needs of the larger size. These prints need a clear, crisp definition in order to not lose the picture quality of the original image that is created. When you work with a team of commercial printing professionals, these types of prints are easy and affordable to utilize for your own business.
What Is Large Format Printing?
Large format printing is an important printing tool for companies that need to utilize larger format pictures to advertise for their businesses. There are a few main options:
Posters
Banners
Large maps
Wall panels
Billboards
Large format printing refers to prints bigger than what a common office printer can handle. This printing process requires a different approach than other types of commercial printing services such as digital printing and wide format printing. The bigger size requires different tools and techniques to be used to maintain the quality in larger formats.
How Large Format Printing Works
Large format printing allows you to print on a larger scale and make an impact while still maintaining high resolution and clarity. It enables printing on a range of materials, shapes, and sizes. Large format printing allows you to make an impact with your message. Large format printers ensure that events and advertising messages can be presented in a clear, bold manner.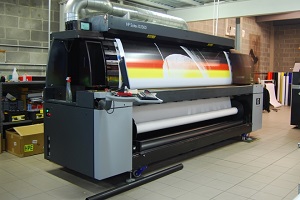 The first step in the large format printing process is to choose the materials that will be used. This choice can vary based on the type of product and design that is going to be created. There are a variety of different surfaces that can be used including plastics, metals, PVC, vinyls, canvas, paper, and fabrics.
Once you have chosen your material and decided on the size and designs you want to be printed, the dimensions are programmed into a computer that relays them to the printer to ensure accuracy.
Then, the printer will spray the ink to precisely match the graphics. Many large format printers that commercial printing companies use can handle a wide range of potential designs and formats that have had success for businesses in the past.
Common Uses For Large Format Printing
When it comes to large format printing, experience and knowledge of the process are critical for saving money and getting professional results. If you need a banner, mural, or large sign created, turning to your local commercial printing experts is the most cost-effective approach. Here are some of the most common uses for large format printing:
In-store Displays
In-store displays are a great tool for directing customers to highlighted products and sales. They are easy to create and most commercial printing companies offer a wide assortment of in-store banners and signs to help you get the process started.
Billboard Designs
Billboard designs are invaluable marketing tools that can spread awareness about your business very effectively. Large format printers are capable of printing billboard designs with large font sizes and images to capture the attention of drivers.
Vinyl Banners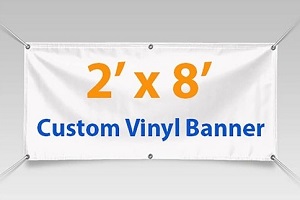 Vinyl banners are one of the most common and versatile types of large format printing products. These banners are suitable for indoor or outdoor use, and they can be printed in a variety of different sizes to complement any marketing strategy. Whether it's a banner that will be displayed to market your retail business for a specific sale or event, or a more permanent structure that will guide customers to the location of your business, a vinyl banner is guaranteed to attract the eyes of customers passing by.
Work With The Experts At Professional Graphics Inc.
Professional Graphics Inc. is a full-service commercial printing company that offers an array of commercial printing products. Their team strives to help your business remove the uncertainty around printing projects and help you save money. Reach out to our commercial printing experts online or over the phone at (203) 439-6120 to get started with your organization's large format printing needs today.