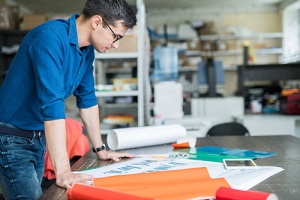 Have you noticed that your signage is not measuring up to the competition? Are your marketing materials not reflecting your brand or demonstrating the quality and dedication that you put into your business? If so, then you may benefit by working with a commercial sign printing company.
The best commercial sign printing companies specialize in providing businesses with cost-effective and streamlined printing services at a fraction of the cost of developing the same infrastructure in-house. They can help any business create professional-grade signage that never sacrifices quality, all at a very affordable rate.
Top 5 Traits Of A Good Commercial Sign Printing Company
However, not all commercial sign printing companies are the same. The company you select for your printing needs should be dependable, experienced, organized, and professional. Small business owners typically don't have a lot of extra time to spend working with a company that isn't reliable or doesn't meet their deadlines. For this reason, it's important to choose a reputable and capable sign company to tackle your signage projects.
Here are a few important points to consider when selecting a sign company:
1. Experience
Commercial sign printing requires extensive knowledge of the printing process. The company you choose should have a team of experienced printing professionals who understand the many different methodologies and technological processes that are typically used. The more experienced the company, the better the chances are that you will have a smooth and productive working relationship.
2. Reputation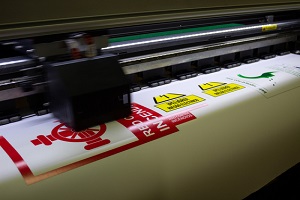 An important item to consider before you commit to a sign printing company is their reputation. Check customer reviews to see how they are regarded by past customers to get a better idea of how they work and treat their clients. The types of clients a company has worked with also says a lot about their work quality and overall reputation.
Additionally, look for a gallery or browse a section on the sign company's website to see examples of their work. You should also review Google, Nextdoor, and Facebook for customer ratings and examples of their past projects to get the opinions from your past clients.
3. Customer Service
Customer service is a huge part of what makes or breaks a great commercial sign printing company. You will be working with this company on a variety of time-sensitive projects so they need to be great communicators and easy to talk to about your projects. Try to evaluate whether they respond in a timely manner, the staff is friendly, and that they provide great service.
4. Service Offerings
Another key factor to consider when looking for a commercial printing company is the types of services that they offer. The best printing companies are able to offer a multitude of printing methods and materials in order to fulfill a variety of jobs. This creates a one-stop shop for your printing needs and eliminates having to work with multiple contractors for any size job.
We suggest performing some research to review the company's capabilities. company has and if it is up to industry standards. Some services to look for include digital printing, offset printing, and even graphic design.
5. Permitting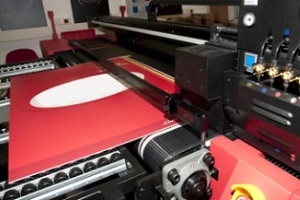 Importantly, the printing company you select should understand your specific local permitting requirements.t. Typically, there are state-specific and/or local restrictions regarding sign size, lighting, and message displays. Sign companies will usually not begin production or even design and proof work if the sign has not yet been approved by local permitting authorities.
Acquiring a permit for your sign can be a confusing and sometimes tedious process, which can be a hassle for business owners. When you're exploring sign companies to work with, be sure to ask if they will handle the permit process for you. Given that they are the industry experts, they can more easily communicate directly with your city's officials on the necessary requirements and specifications of your plans.
Work With Professional Graphics Inc.
The sign printing company you choose should be professional, experienced, and willing to go the extra mile to make your printing needs feel effortless. Professional Graphics Inc. is a full-service commercial sign printing company that strives to take the stress out of the printing process for companies. Reach out to us online to get started with commercial sign printing services today.