Commercial sign printing is for when your message needs to be big and bold.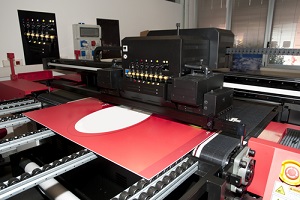 Getting large-format prints completed is no easy task. This is why it is important to utilize the skills and expertise of printing professionals. Professional commercial sign printing can provide a clean product at an affordable cost for businesses that need large signs printed at scale.
In addition, these services include access to a professional team to bring any of your large-format ideas to life.
How Is Commercial Sign Completed?
Large-format printing in the form of billboard advertising was made possible with the invention of lithography in the 1790s. The technology made it easy to mass produce any type or size print. They quickly learned that improvements were necessary after it was discovered that they weren't very durable against the weather.
As the country grew, big business billboards were some of the first to make use of this emerging marketing format in the mid-1800s. Shortly after, billboard advertising developed as an industry. With the explosive growth of the industrial revolution and businesses growing in size, the demand for large-scale printing dramatically increased.
The industry has continued to thrive and develop over the decades, and has led to the ability for large-scale prints of many different materials, colors, and sizes to be possible.
Commercial Sign Printing – The Process
The process of working with a commercial sign printing company begins with communicating with the printing team the needs of your next project, This includes describing the style, materials, and examples of images (as well the file of the image itself) that will be on the sign.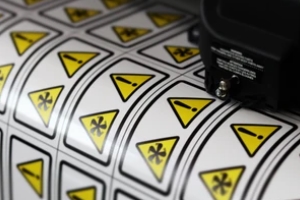 The printing experts then start working to create the signs, ensuring that graphics are as precise as you need them with the ideal color and image quality. Depending on the type of project (for example, the coloring, materials, and use case) the printing professionals determine the most cost-effective method that will not sacrifice the quality you need. There are a variety of options available that have unique advantages.
Once the team has the graphics ready to print, they begin the printing process. Professional printing companies can craft a range of different materials that include:
Custom posters
Outdoor banners
Canvas prints
Indoor/outdoor signage
Office graphics
Trade show graphics
With large-format printing, you can utilize a range of surfaces, including hard vinyl, metal, and much more. You also can select from a variety of ink and color options so that your graphics remain clean and on-brand.
The Benefits Of Commercial Printing
Commercial printing provides businesses with access to printing professionals that can handle large-format printing projects of any type and size. Their extensive knowledge of best practices and costs associated with production will help your company save money when it comes to producing large signage.
One of the most useful advantages of commercial printing services is that printing experts can assist with long-term, large-format printing needs. If your business wants to print on a monthly or quarterly schedule (or whatever your printing schedule needs are), these experienced professionals can accommodate and ensure the process is seamless.
Professional commercial sign printing also has the ability to produce durable, weather-resistant signage as well.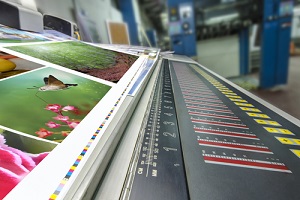 The use of modern sign printing techniques helps to ensure that the overall quality of the graphics displayed on the signs are crisp and clear. Low quality sign printing methods and services often create colors that do not match your brand and result in distorted images. This is not a concern for printing professionals with the proper knowledge and use of 21st-century technology.
Get Assistance With Printing Services
Commercial sign printing is the only service that produces affordable and reliable large-format signage on any material. The quality and reproducibility options make it an asset for businesses with large-format marketing needs.
Professional Graphics Inc. is a full-service commercial printing company that strives to take the stress and worry out of the printing process for businesses. Their professional team of experts has the customer service know-how and printing expertise to handle any project. Contact Professional Graphics Inc. for further information about how you can customize your next large-format marketing project.