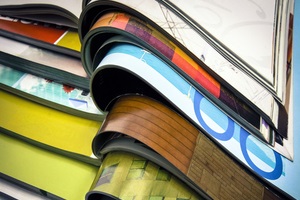 The proliferation of digital media has changed marketing and advertising as we know it. Businesses focus on digital marketing to entice prospective buyers and increase sales. Given the instant results that digital media offers, print collateral doesn't seem effective enough anymore.
But did you know that people open 80% of print ads they receive via direct mail? On the other hand, just 30% of email ads get opened. The influence of print marketing is discernible.
This is why it won't be wise for savvy marketers and business owners to write print media marketing off entirely. When combined with social and digital media, print is still a powerful method for getting results that make a difference to your company's bottom line.
Here is a rundown of some of the reasons why print marketing is essential for your business.
Print Marketing Is Real
When done right, print marketing captivates the senses.
Inherently, Humans are sensory living beings. They get inspired and motivated by smells, sounds, sights, and interesting combinations of these factors. And you can take advantage of that by creating thought-provoking, quirky, intriguing pamphlets, leaflets, brochures, and more.
Furthermore, print marketing adds concreteness to your campaigns. A flyer, postcard, magazine, or banner advertisement stays around pretty much forever, so your target audience is able to consume the information as and when they see fit and refer back to it whenever they want. Interestingly, consumers do not need the Internet to access this marketing collateral, and they can carry these materials with them.
Print Marketing Helps You Get Noticed
In this age of information, great content often gets overlooked in favor of flashy sales tactics.
But print marketing helps you circumvent the blind spots, untapped and untouched by other marketing strategies. Moreover, it enables you to represent your brand in a meaningful and communicative way, invading the personal space of the prospective audience without offending them.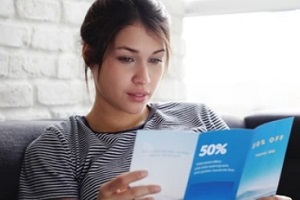 Most marketers don't realize that print marketing is quite engaging and interacting as it allows readers to connect and respond to the content physically. When you share the print marketing content among consumers, it adds credibility by word-of-mouth recommendations. Depending on placement, you can also view specific target audiences through print marketing.
If your messaging is well-targeted and relevant, it'll be more effective than any digital tactic you deploy to command attention. However, there's a caveat here. Your campaign has to be well-designed to meet your print marketing expectations.
Print Marketing Boosts Consumer Trust
A high-quality print, be it a brochure or a news ad, indicates that your brand is reliable and authentic. When people read printed content and text, they use their instinctive ability to absorb deeper information and trust it more. This goes a long way in helping you retain existing clients while attracting new ones.
When looking at or reading print marketing content, people use their focus and pay attention, which helps them recall the information faster. With print marketing, you can create target-specific trust among consumers as it channelizes your resources tactfully and positions them to target a particular audience group.
Novice marketers usually think that targeting a niche audience isn't possible with print marketing, but that's far from the truth. You can run your print marketing campaign for a specific, intended audience.
For instance, printed materials for a salon business can be published in industry magazines or disseminated around makeup shops that your targeted audience frequently visits. The customers will trust your campaign to be a tailor-made, specialized offer created just for them.
Print Marketing Has A Better Recall
The Internet is noisy. Websites usually have dozens of links, ads, calls to action, and products competing for attention.
Paper magazines are so much better. Readers still have distractions, but there are generally fewer of them, and you physically move through ads as you interact with the content.
While your target audience scans digital content, paper-specific reading is slower and more deliberate, leading to higher recall and comprehension rates. From advertisers' standpoint, conventional print media makes a lasting impression and drives more conversions and sales.
That might be the reason neuroscientists found that people are 70% more likely to remember your brand when they see it in a print advertisement compared to a digital ad. Another study involving brain scans revealed that physical advertisements activate the brain more than digital ads. Also, viewing them includes emotional processing, which is pivotal for brand associations and memory.
Statistics reveal that print marketing campaigns get 37% greater engagement from customers than digital ad marketing. And even though monitoring these campaigns may be challenging, they work effectively when done correctly.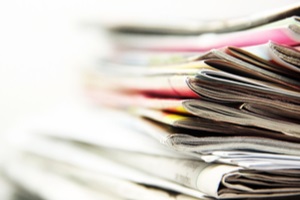 Print marketing isn't going anywhere as marketers deem this medium an effective and robust tool for target-driven campaigns. You can easily personalize, engage, and stay relevant with print marketing campaigns.
This is where a commercial printing services company comes into play. It's a worthwhile option for businesses that wantto maximize the quality while scaling their printing projects at a cost-effective rate. So, make sure you opt for a printing services company you can trust.
Rely On Professional Graphics Inc. To Power Your Print Collateral
Professional Graphics Inc., a full-fledged commercial printing company, helps take the stress out of your business's printing process. They work alongside your company and help you with printing services and complete jobs cost-effectively and quickly.
Reach out or browse through our site to get started with commercial printing services today.