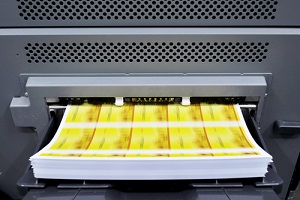 Commercial printing services are a valuable asset for any business that wants to improve the efficiency of its printing needs. These services are versatile and designed to help businesses simplify the printing process.
So which industries could benefit from utilizing this type of service?
The short answer is all of them!
Top Industries That Need Commercial Printing Services
Commercial printing is valuable to any type of business that wants to improve its printing throughout and efficiency by working alongside industry experts who specialize in addressing unique challenges in a variety of industries.
Some great examples of industries that routinely turn to commercial printing services include:
Accounting And Finance
Accountants have a lot to deal with already, especially during busy times of the year like tax season. Any time spent on tasks not related to accounting runs the risk of losing valuable time spent on clients, which is why commercial printing is a great option for accountants.
Using a commercial printing company can help accountants in a variety of ways including the production of marketing materials, business cards, branded checks/invoices, and much more. One of the best ways they help is by assisting accountants during tax season and producing marketing materials to attract clients during this critical time of year.
Automotive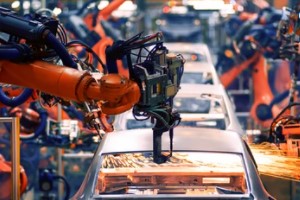 Whether you are a repair shop that needs help with printing materials or an auto dealer that wants to establish a more efficient printing protocol, commercial printing companies are well-equipped to help. The automotive industry requires direct, hands-on work and a close relationship with clients.
Producing marketing materials, banners for ads, and promotional materials are a lot to handle on top of the regular job requirements. This is why businesses in the automotive industry regularly use commercial printing services to produce high-quality, professional materials.
Construction
Construction companies are yet another example of an industry that needs to save time and improve efficiency wherever possible. Construction companies have many printing needs that include marketing materials, construction site signage, plans, mock-ups, and more. Commercial printing companies are well-suited to execute these needs with ease and ensure that construction workers and managers are able to focus on their work and not what needs to be printed.
Healthcare
The healthcare industry includes everything from hospitals to urgent care to dentists' offices. Since you may be looking for proven printing solutions such as direct mail or need custom products like informational booklets, brochures, business cards, catalogs, and promotional items, we deliver results and get prints done more efficiently.
In the healthcare industry, one of the most common requests is for assistance with visual aids and signage for important notices and/or regulations throughout the office or hospital. Many offices also use commercial printing companies to help them with marketing materials.
Marketing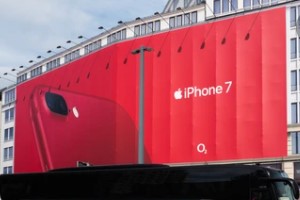 The advertising and marketing fields receive many benefits from working with a commercial printing company. Commercial printing companies help ad agencies capture the look and feel of mock-ups and materials for their clients as well as help establish quality branding and design. Printing experts will assist you to capture a purposeful idea or custom logo and can help separate the ideation and execution process, which can be invaluable for creative professionals.
Commercial printing services help remove a lot of the heavy lifting that comes along with printing at scale. Whether you need assistance with marketing and promotional materials or if you need some of the weight of printing work removed from your plate, commercial printing services can help. This can be a great option for any business looking to cut costs and focus more on the value they provide to their clients.
Speak With Our Commercial Printing Experts
Professional Graphics Inc. is a full-service commercial printing company that specializes in helping businesses remove the stress that comes with printing. Our team of experts can help any business improve the efficiency of its printing processes while producing high-quality products. Contact us online to improve your commercial printing processes and position your organization as an industry leader today.