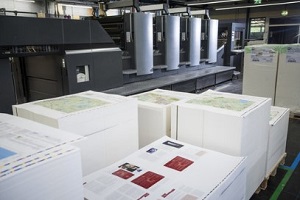 The power of visual presentation is in demand like never before. With bulk printing, B2B and B2C organizations can increase the reach of everything from a branding presentation to a mass advertising and communications strategy.
When a company or professional seeks digitally printed marketing or public relations campaign materials, bulk printing is a resource that affords the supply of several hundred or even thousands of hard copy releases.
Read on to find out more about how you or your organization can benefit from conveying your message with an affordable, high-quality, bulk printing order produced with the latest in digital printing technologies. Professional Graphics specialists assist customers with details about selection of bulk printing packages to meet their order requirements.
New Innovations in Printing
Global availability of the latest graphics technology means that printers now offer an array of services to create unique printed materials once only available through industry printers. Technological innovations in digital communications, such as optical printing, have advanced printing production processes, creating the right conditions for brilliant color, rich black and white, best-in-class printed products.
The demand for beautiful, resilient printed materials has increased as a result. Since the introduction of new graphics software for digital content and 3D optics, production has effectively altered the printing industry forever.
Traditional printing techniques such as embossing and letter pressing are still in demand from print shop customers. Skill continues to be a priority, as printing orders require precise knowledge, time, and adequate experience to execute the desired outcomes.
What are the Benefits of Bulk Printing?
Bulk printing offers businesses a wide range of benefits. For example, large organizations can utilize volume resources. A bulk printing order consisting of staff calling cards, an entire marketing campaign, or communications materials for distribution will increase the probability that a brand is understood, that a memo is responded to, that a presentation is viewed, and that trade show circulation goals are met.
It is especially effective for boosting brand image and awareness, bulk printing is a resource for reaching constituents and consumers that are key for business growth.
Another key benefit of bulk print ordering is the procurement factor. When a customer orders bulk printing, they can be certain that their deadline is a priority. An organization that has bulk ordered custom printed materials is less likely to run out of resources, allowing for planned scheduling of the reorder.
Bulk print orders are value-added for operations management. By requesting a bulk printing order from Professional Graphics, Inc., businesses can reduce the number of times that printed materials are reordered.
High Quality Printing at Competitive Prices
The cost-savings typically assigned to bulk printing packages make this an option for any organization or individual that requires a budget conscious solution to an otherwise expensive marketing communications strategy.
When planning a wedding or a conference presentation, an individual can benefit from bulk print orders for the event. A critical factor for many printing customers is value for money. Investment in marketing and communications can be costly, so the return on printed materials must produce results.
Maximize printing return on investment upfront by cutting the costs of materials with a bulk print order from Professional Graphics, Inc. Our printing company is committed to delivery of best-in-class services at discounted market rates, so that a customer's budget is satisfied along with excellence in printing results.
We gladly offer our customers the highest quality custom printing at better than average competitive prices.
Print Materials Convey the Message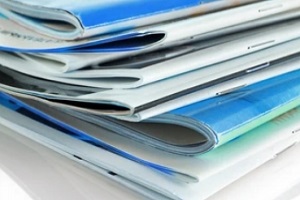 An essential communications and marketing element for almost any organization, printed materials are the mark of an established business, venture, or association. Individuals also benefit from bulk print ordering for items such as business cards for signatory communications, impromptu solicitation of personal or professional interest, or public notice. Business cards and other printed material are "silent" vehicles for conveying your message.
Bulk print orders support the vital physical advertising, marketing, and communications processes responsible for creating brand awareness and driving profits. Perfect sharing an organization's mission, products, or social responsibility platform, highly tangible, printed materials from Professional Graphics, Inc. promote vision and convey a direct message for engagement with targeted audiences.
Bulk Order Printing is Our Specialty
Our goal is to provide the printing services that B2B and B2C demand. Bulk advertising, marketing, and other large capacity communications strategies are our specialty. We are a MBE/DBE/SBE Certified Printer.
With 49 years of experience delivering the highest-quality digital graphics and digital and offset printing, our bulk package and wide format printing services offer clients premium custom printed material for conferences, exhibitions, trade shows, retail advertising, and merchandising presentation. Contact us now!