All business owners want to expand business operations, increase profitability, and develop cost-effective and productive solutions. Those goals seem hard to achieve as customer expectations continually improve. Everyone wants the next best thing, and attention spans and brand loyalty stay flexible.
We agree that it's increasingly complex to sell your products because of global economic fluctuations. Here are some effective ways to streamline certain areas of your revenue generators.
The Mental Shift From Intangible to Tangible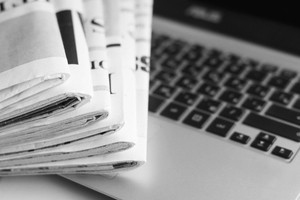 How about moving customers' focus away from their screens for a few seconds? Only four percent of consumers view online ads for longer than two seconds. We find them annoying and intrusive as we browse, search, watch movies, or play music and games. Alternatively, 75% of readers view print ads for longer than those critical two seconds. Print ads are typically seen, on average, for 2.2 seconds. It's safe to say that print marketing is still one of the most cost-effective and results-driven tools to build brand awareness.
The printing industry continues to converge into new markets and open new paths for growth opportunities for start-ups. They offer accelerated product applications, direct-to-digital printing solutions, product line expansions, and across-the-broad market opportunities.
Whether you are looking to solidify your position in the market or want to take your small business to the next level, there are plenty of ideas to inspire your next move.
What Can Commercial Printing Do For Your Small Business
There is always room for innovative service or product delivery, creative and financial growth, and exceptional customer experiences. This process is not a once-only step but must be consistently followed and updated.
Continuous business growth must be the driving force for your small enterprise's daily efforts of innovative processes and developing meaningful goals. Here is how you can take advantage of printing solutions to your benefit and use commercial printing to drive success.
Startups and small enterprises have grown exponentially using print services. Even though the overall market value may have declined due to digitization since 2017, commercial printing increased year-over-year by 1.6%. Its value is visible in its market share: the U.S. printing market expects revenue of $78.9 billion in 2022.
Print Media Helps Create Emotional Connections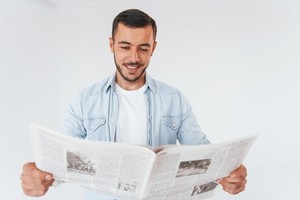 The human brain digests visual information faster than anything else, but shockingly, the brain processes digital and paper-based marketing in different ways. Physical print media leaves a lasting impression and creates an emotional context. One reason digital marketing fails to establish a deeper connection is its immensity. It becomes exhaustive to absorb and retain.
Startups and small businesses trying to boost their brand awareness and reach must opt for high-quality print media to create a lasting impression and a competitive edge. If 84% of consumers are more likely to remember a brand when they receive promotional branding material, that's a significant reason for businesses to incorporate tangible, branded giveaways and other items. Small businesses can create effective print media marketing that customers are more likely to remember with the help of affordable, commercial printing services.
Uplift Visual Merchandise With Vinyl Displays
With pandemic restrictions lifting, more and more consumers are keen to get back to the old physical trends. Businesses encourage consumers to visit their physical stores, and the best way to achieve it is through vinyl displays.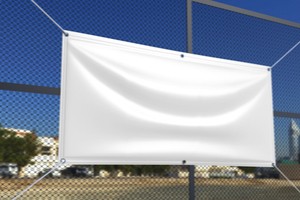 Vinyl can be effectively used for outdoor advertising and resist sun, rain, and snow damage while retaining quality. They are durable, weatherproof, cost-effective, and quickly produced. Vinyl banners and displays are an eye-catching way of combining branding elements with promotional content.
Each font, color, logo, or image used must be high quality and look the same across channels.
Start-ups can develop a recognizable name and image in the digital landscape. Choose high-quality print shops to obtain superior, vibrant prints for your business stationery.
All the letterheads, notepads, pens, gift cards, and other elements must present a unique, unified look that follows the overall branding theme to keep your brand recognizable to everyone, especially your target audience.
Cohesive Stationery Is the Key
The secret to successful marketing and branding is cohesiveness.
While design, color scheme, and typography play a role in stationery, its consistency makes the difference. This consistency is crucial in helping small businesses create a mark in the competitive world. In order to develop a recognizable name in the digital landscape, start-ups must choose high-quality print shops to obtain superior, vibrant prints for their business stationery.
All the letterheads, notepads, pens, gift cards, and other elements must follow a cohesiveness that matches the overall branding theme to ensure your brand stays in the minds of your target audience.
Stickers and Labels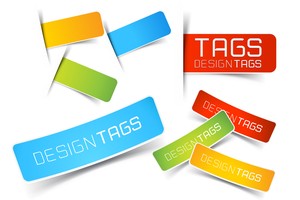 The most apparent form of marketing for the product is labeling. In short, every product out there needs some form of labeling and stickers. At times, start-up owners don't even realize the significance of labels and stickers as it has the power to naturally link your brand to your product.
There is so much more to stickers and labels than simply adding your logo and tagline. Start-ups can truly leverage labeling to their advantage and think outside the box with creative ideas to keep consumers engaged.
For instance, coffee cups, labels, and stickers are used to detail the contents, branding characteristics, and add an element of personalization. For nonfood-related products, the potential is endless.
Leverage Print To Elevate Your Business With Professional Graphics Inc.
Ultimately, being a start-up or small enterprise owner, you need to think outside the box and give yourself time to reflect while planning future strategies. Intelligent, vigilant, and dynamic commercial printing solutions elevate your small business.
As a family-owned business, Professional Graphics Inc. has a heritage of delivering innovative and customized printing solutions explicitly designed to meet your start-up branding and marketing needs, offering high-quality products at competitive prices, and helping businesses take the real-world lead in the digital age. Reach out today to the printing experts to learn more about how your small business can leverage commercial printing solutions.