Signage plays an important role in the marketing strategy of many businesses across the country. This makes it essential to ensure that the signage for your business that you display is of high quality materials, durable, and accurately represents the image you want for your brand.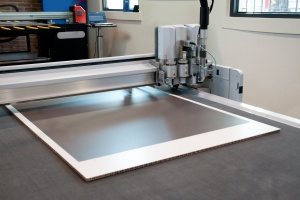 In this article, we will provide some helpful tips for how to choose the right signage for your business.
Choosing The Right Signage
Finding the right signage (and signage company) for your business should be a top priority. Signage helps to tell your customers who you are, what you stand for, and the message you are trying to send. Your signage will help to spread the word about special deals or savings and can build and reinforce a solid reputation for your brand.
Some of the main factors to keep in mind when choosing your signage and signage company include:
Establish Your Budget Range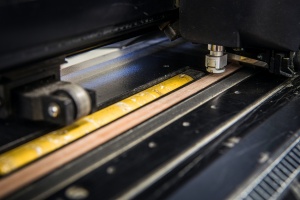 The amount of available money you have to spend will determine many of the important factors related to your signage. Your budget will help determine the size of the signs, the quality of materials, and the number of signs you can purchase .
When setting your budget, keep in mind your planned marketing strategy and the savings you can receive from working with a commercial sign printing company. Also, remember that if you invest more towards a higher quality sign, it will last longer and will not have to be replaced as quickly, which can lead to some big long-term savings.
Choose the Right Signage Company
With so many companies offering signage services, how can you tell which are the best ones? To start, it is important to find a company that offers full-service commercial printing. This means that the company should be able to handle a variety of printing projects. These businesses will be able to offer all of the most essential printing services, including digital printing, offset printing, large signage printing, and more. These printing professionals also will be able to guide you through the whole process and ensure your materials come out exactly how you need them at a fraction of the time and cost of developing an in-house printing department.
Additionally, working with a local company will help make it easy to build a relationship with your printing team and ensure that you establish a sustainable routine.
Choose the Right Design
Another very important aspect of choosing the right signage is the design or message you include. The design you select should be a creative representation of both the marketing campaign as well as the brand you are trying to represent. Additionally, consider the target audience and demographic that you will be speaking to. Try your best to consider their needs and what will be of value to them. Fun, lively colors can be a great option for a younger audience while offerings of savings or direct messaging is a good approach for an older audience.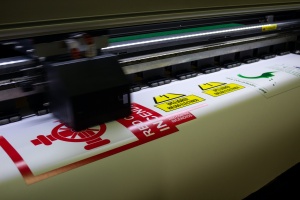 Most importantly, keep it simple! When it comes to signage, less is usually more. You want to avoid too much clutter in your design and make sure that you include lots of white space.
Choose the Right Materials
If you work with a great commercial signage company, they will be able to help you choose the right materials for the use case you are going for. This is why it is so important to work with a company that can effectively ensure that your signage is made using the proper materials. Some of the options that should be available include PVC, acrylic, aluminum, vinyl, and others.
If you are in need of custom signage, consider all of these factors before you begin to ensure a cost-effective and beautiful signage campaign.
Reach Out To Professionals For Help On Signage For Your Business
Professional Graphics Inc. is a full-service commercial signage company that specializes in taking the stress out of the printing process. Their team strives to treat organizations like their own while always working diligently to provide high-quality products. Reach out today to work with them.