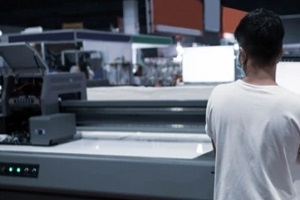 If you're just starting in the printing industry, it's understandable to get overwhelmed trying to navigate the different services your brand can offer. A client might require different printing services depending on several factors. These include the material that needs to be printed on, the finish they're looking for, and, most importantly, their budget.
New market research by Smithers indicates the global printing industry is expected to reach $821 billion by the end of this year. Here's a look at six cost-effective commercial printing services, including digital, offset, flexography, and more.
Digital Printing
Digital printing uses high-resolution, digital-based files to produce the image on the paper's surface. This is in stark contrast to traditional offset printing, relying instead on giant metal sheets that host the image. Two leading digital printing technologies are inkjets and xerography. While inkjets are suitable for posters, signage, and short printing, xerography is used mainly on brochures, direct mail, and other documents.
Digital printing is often the leading choice because it offers:
Faster turnaround time
More variations of data
Ability to order in small quantities
Affordability in terms of energy and manpower
This commercial printing technique is popular for labels, letters, newsletters, and certain point-of-sale items. Restaurants can also employ this technique to print out menus and other customizable products.
Offset Printing
Also known as offset lithography, this printing method is an excellent choice if you're looking for high-volume print runs. It typically consists of printing a template of the image. First, you must ink the plate. Next, the inked image is transferred from the plate to the rubber blanket and then stamped onto the printing surface.
People opt for offset printing because it is:
Flexible
Cost-effective
Pantone color matching
Quick results
Consistent quality
Best for large orders
These commercial printing services are best suited for various products such as books, newspapers, and stationery items.
LED UV Printing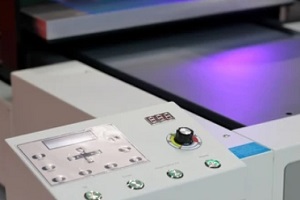 If HD quality is what you're looking for, LED UV printing is your best bet. LED UV technology allows for print quality that is much sharper and more vivid than any other printing service. Moreover, the printed surface can also retain its original characteristics. This is mainly because the process uses no sealing coat or anti-set off powder spray.
UV printing is good for:
Eco-friendliness
Material versatility
Color enhancement
Faster drying for a quicker turnaround
LED UV prints are used mainly for high-quality handbooks, catalogs, newsletters, magazines, posters, and leaflets.
Flexography
Flexography is the type of printing you see on plastic bags and grocery bags. This printing service is popular because of its versatility and ability to print on different surfaces.
With the help of this printing service, you can print food packaging, gift wraps, wallpapers, magazines, and plastic bags. Here are some advantages of offering flexography as a service:
It supports a range of colors.
Water-based inks and oil-based inks are compatible with this method.
A fast and economical process of printing simple designs on packaging
Robust and durable mechanism
Quick production process. Servo-based machines are reducing setup times.
You can use flexography printing when working with packaging materials, corrugated cardboard boxes, tape, envelopes, and metal foils.
Large Format
This commercial printing service is the go-to for anyone who needs to make a big impression. Other names this type of printing service goes by are wide format printing, display print, or POS.
Large format refers to print materials too large to be printed on any other commercial printing press. Thus, it's no surprise that this method employs production equipment that can accommodate larger dimensions.
It's perfect for anyone who needs:
A suitable high-impact advertising medium
Print on demand
Durable quality prints
These prints are best used for external vinyl banners, floor graphics, laminating, pop-up displays, billboards, and signage.
Variable Data Printing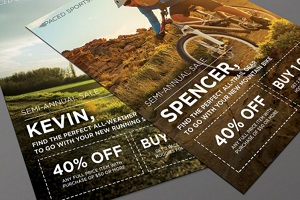 Variable data printing (VDP) is a digital printing method gaining popularity. This is mainly due to the power it gives businesses to customize individual pieces in a large order.
You start with a standard template that includes your company's logo, images, etc. You work with different fields of text or images that are custom-built for you.
Benefits:
You can put a unique barcode on each item printed. This allows you to keep track of who is engaging with your prints.
Huge returns on investment (ROI)
Hone great customer relationships
VDP is best suited for direct marketing campaigns. Other uses include postcard campaigns, printing addresses on self-mailers, invoicing, and advertising.
Learn How Professional Graphics Can Help With Commercial Printing
While there are plenty of cost-effective commercial printing services, select one that fits your company's needs the best. Reach out to Professional Graphics Inc. today to learn which type of commercial printing service is best for your business.