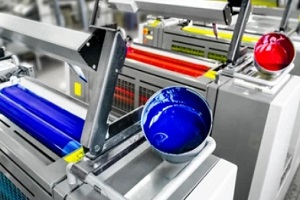 Business owners realize the importance of maintaining a professional appearance to project the brand image to potential partners and customers. Finding a unique selling proposition (USP) within a crowded and cluttered space can be difficult.
According to marketers, the top three challenges that drive customer engagement are innovation, cohesion, and real-time service. With a robust marketing strategy, you can ace all three.
Importantly, it is essential to not leave print media out of your marketing endeavors. Eye-catching print materials drive interest and boost brand awareness. Leveraging high-quality print can help you improve your business in various ways. A remarkable advantage of using professionally printed materials is that they let your company articulate its goals, mission statement, and objectives concisely and focused.
Top-notch commercial printing is a pivotal part of the client relationship, improving customer retention, delivering higher revenues, and providing more opportunities.
Here are four ways commercial printing services can help improve your business.
Elevate Your Brand Perception With Quality Printing
Your brand appearance matters when securing and acquiring new clients and keeping current customers satisfied. For this reason, your company's marketing and sales materials are central to customer perception.
Making sure that your brand image is consistent across the broad range of media makes your company recognizable. You can even make your small business appear dependable and competent with an accurate marketing mix.
Commercial printing services can help you get quality printed materials that represent your brand personality and reinforce your values, whether you use them to inspire action, prospect, or fulfill orders.
The quality of your print material underscores your brand's messaging. So, if you present your brand with impeccable printed materials, your customers and prospective clients will think highly of your company and its offerings.
However, if your business card's color is off or the folds aren't right on your company's brochure, your customers may doubt your firm's standards.
Often the stakes are higher. For instance, if printed materials represent the precise color of your products, poor color control can lead to more returns and fewer sales.
Boost Sales by Inspiring Action
Everyone benefits when you provide your customer base with an incentive or a reminder to return to or visit your business! Using commercial printing services as your COVID-19 business recovery strategy can help you appeal to your target audience with special promotions and coupons. This can also increase repeat business, allowing your business to return efficiently to normalcy.
While homemade, standard print materials can potentially be inexpensive, commercial printing services can help you deliver top-notch results. This enhanced quality translates into a better brand reputation and a broader customer base. While promoting your business to prospective clients, it's good to note that high-quality ads are critical to making a better impression.
High-quality, tangible leave-behinds can help you give your brand top-of-mind awareness. Valuable items like notepads, membership cards, and calendars remain on the top of counters, wallets, and walls. As a result, it reinforces your brand's value, drives conversions, and boosts sales.
Help Your Brand Cut Through The Online Clutter
Today, customers are bombarded with online marketing messages. Messages received in physical mailboxes have comparatively less competition than those in electronic mailboxes. Print media helps you cut through the digital clutter because it is different.
So, there's no wonder that there is a considerable response rate difference between email (0.6%) digital channels and direct mail (5.3%). Direct mail can drastically enhance business outcomes, having a median return of 29%.
With commercial printing services, you can achieve the desired results as they can help you generate content and material that demonstrates quality standards and professionalism.
However, this doesn't downplay email marketing's value. It is imperative to leverage more channels in your marketing mix for great results.
Advantages of direct mail and digital marketing include 68% increased website visits with a 39% surge in foot traffic. Direct mail and various printing methods can be compelling as it takes up to eight touches for making a sale in case of large-ticket items.
Improved Business Relationships And Public Image
Your business's public image is critical in sales, PR, and networking. How the public perceives a particular company can significantly impact the organization's success.
Public relations and quality advertising materials can help your marketing team to articulate business information to their coworkers and customers and enhance overall organizational operations.From a company's standpoint, it is vital to be viewed as reliable and proficient to be the top customer choice.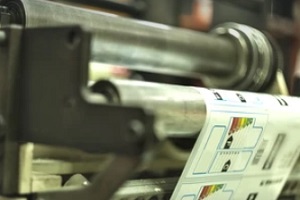 Various commercial printing companies provide a range of other services related to advertising and marketing that you can leverage to enhance your overall promotional efforts.
Contacting a commercial printing company helps create long-term and meaningful relationships with your customers. With professional commercial printing services, your company can benefit from the expertise and support of a specialist in a fiercely competitive marketplace.
Effectively Market Your Business With Professional Graphics Inc.
Print is a brilliant way to get in touch with your customers. And with the right commercial printing partner, you will discover substantial benefits. Contact Professional Graphics Inc. today to learn more about how various commercial printing services can help your business.