Brand promoters inevitably require printing services to engage with their audience. Did you know that 82% of millennials prefer interacting with retail print literature, according to an article by the Data & Marketing Association? That's how vital printing is for organizations to promote their business.
The printing sector continues to thrive and helps businesses of all sizes create or boost their branding campaigns with multiple commercial printing options. The US printing industry has a sizable market estimated at $78.9 billion. In 2022 the digital print business market size reached $13.4 billion.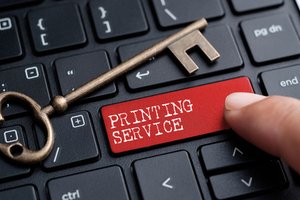 As a business owner, if you aren't already doing so, you should consider printing to promote your brand. A cost-efficient way to do so is by printing business cards that people can carry in their pockets and wallets, reaching you immediately whenever your services are needed. Many types of printing services are available in the market, and choosing the right one can be complicated. Let's start with the basic options: online printing services and local printing services.
Business owners may have questions about which medium is best for their printing needs. They would like their commercial printing done right the first time. No one should waste their time or resources on poor print jobs. Here are some distinct differences between online and local printing services.
Online Printing Services
Online printing offers services primarily through platforms like the web, social media, and their offices. They offer their clients a wide range of printing services at lower costs than brick-and-mortar printers.
Benefits Of Using Online Printing Services
Online printing services are technologically ahead of local printing services. They often have more advanced features than your local print shop.
Digital printing services are fast and can be trusted with deadlines, while traditional printing is slow. They can print less because online printers do not have plates. However, fast printing can result in poor print quality.
Order Online
Organizations are too often busy to send documents to local printers. Online printers are internet-based, and their services are available 24/7. Order prints anytime and anywhere, and make immediate changes in order volume or specifics.
Ease Of Payments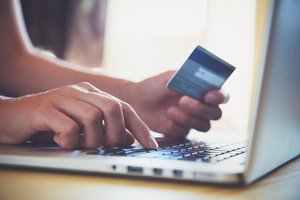 The online ordering process is quick and easy. Online printing services have secure payment gateways on their websites. This seamless online payment process allows you to place orders and pay for services remotely.
Selected payment options allow you to place multiple orders and pay together or separately. Online ordering also helps efficiently track and record details for digital bookkeeping.
Online Printing Services Are Cheap
Online printing services offer automated processes and large-scale production. Digital samples save money without sacrificing quality. You can revise your document without paying extra and only pay for your final products.
Drawbacks Of Using Online Print Services
It's only fair to mention the drawbacks. Since online printing services are a relatively new sector, these areas may need improvement.
Fast Delivery Is Not Always the Case
Online ordering doesn't equate to speedy delivery. Your delivery time will still depend on the size of the order and print complexity.
Online Printing Services Can Deliver Poor Quality
Quality depends on the resources the print service may or may not have. Some printers that offer lower prices and bulk orders may skimp on quality. Online printers will not stop orders taken over the internet if they cannot fulfill them efficiently.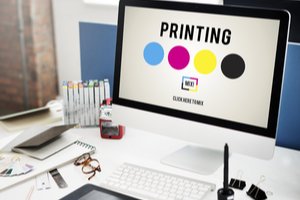 Online printing may not provide the same color consistency. Since digital screens display RGB colors, results may vary while printing services use the CMYK colorimetric system. Ask your graphic designers to design files using the CMYK model.
CMYK are industry standard colors, which is a subtractive color spectrum. It masks the colors fully or partially on a lighter surface, and the ink reduces the light from getting reflected. RGB colors look better on-screen but must be converted to the CMYK model for color-rich paper printing.
Local Printing Services
Local printing services are usually brick-and-mortar stores in your city. To get printing services from local retailers, you have to physically visit them at their store or outlet and have a one-on-one conversation with their support representative.
When working with local stores, you can explain your expectations and the required results in person, often reducing the chances of miscommunication.
Benefits Of Using Local Printing Services
Local printing services offer a completely different experience and advantages than online printers. Some benefits are:
Enhanced Customer Relationship
You discuss your needs directly with the local printer's customer care representatives and can rest assured that the final output will meet your expected quality standards.
Flexible Services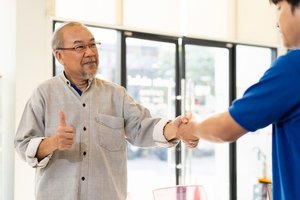 Local print services offer flexibility in communication and transferring of files and have a variety of payment methods. Unlike online services, they offer flexible payment methods. Local printing services allow customers to pay with a business check; some local printing services also provide an open account payment system for some establishments, while others can pay through their credit or debit cards (Mastercard and Visa).
Experienced Professionals
Local print services have the experience to offer sound advice, suggest alternative solutions, and resolve design problems if needed. You can be sure they will get the job done with utmost quality.
Drawbacks Of Using Local Print Services
Although local printing services have significant benefits, there are some concerns to consider before selecting one.
Verifying Print Quality And Accuracy
You can't check a sample of your tangible print, alter your designs, or correct mistakes once you have placed the order using an online printing service.
Local printing services win hands down: they check files and make necessary changes and multiple edits if required. It saves time, money, and reprinting. Your printed sample is error-free.
Higher Price
Local printing services have incurred costs like utilities, rent, and salaries, plus additional resources of a sales team, production experts, and others, added into their pricing. Many factors affect the cost of printing services, and you pay for them.
Lack Of Support
Most local stores do not have 24/7 customer support. They can't accept orders outside of working hours but you can order online anytime at printing services websites. You can email them to ask for quotes and queries without worrying about the service provider's operating hours.
Get The Best Commercial Printing From Professional Graphics Inc.
While each person has a different requirement for their printing services, it all depends on what you are looking to achieve. If you need a bulk order prepared quickly, you might opt for online services. On the other hand, if you don't mind the wait time and need high quality printing, a local printing service is a better option.
If you want maximum commercial printing benefits, contact Professional Graphics Inc. They ensure 100% accuracy all the time. Their in-house experts proofread your work to provide error-free finals. Visit Professional Graphics' website today to get a quote or call (203) 347-0215.