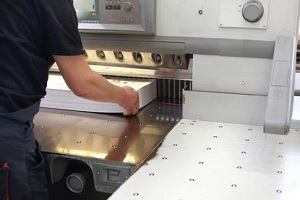 Printing branded materials in bulk is an effective way to maximize visibility and save on cost. By printing in bulk, businesses can ensure that their branding remains consistent across all platforms while reducing their costs.
Modern marketing in today's day and age, however, requires a unique approach that can help your brand stand apart from the competition. With the right design strategies, businesses can create eye-catching prints that will help them authentically connect with their audience and give customers a memorable experience.
What Are Branded Bulk Prints?
Branded bulk prints refer to the mass production of printed materials, such as brochures, flyers, business cards, leaflets, and other promotional material. Businesses often opt for personalized branding across these materials to create a lasting impression in the minds of customers and clients.
This is done by incorporating the company's logo, image, or brand colors into the design of each item. It may also include creative design or themes supporting a particular initiative or branding campaign a brand may be rolling out.
Bulk printing allows businesses to spread brand awareness by distributing large quantities of easily recognized products. This can be done through direct mail campaigns or at trade shows and conferences where the products can be given to attendees. Branded bulk print items are also cost-effective compared to other advertising methods since they require less time and effort to produce in large numbers.
Design Tips For Branded Bulk Prints
When it comes to creating branded bulk prints, design is key.
A clean, well-designed product can help your brand stand out from the competition and make its products more visible and memorable. A visually appealing design consistent with a brand's identity can help improve conversions and ultimately strengthen the brand's image.
Maintain Consistent Branding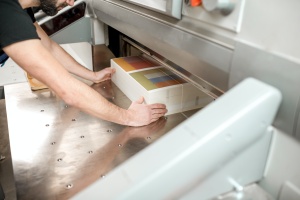 Creating a consistent brand identity across all bulk prints is essential to building a recognizable brand. Consistent branding reinforces the message you want to send to your customers, creating a strong, memorable impression that will stay with them even after they've left your store or website.
First and foremost, determine your brand identity and adhere to it. From colors and graphics to fonts and other design elements, try to establish an aesthetic that clearly communicates what you stand for as a business. This means selecting materials that reflect the values of your company or organization, such as high-quality paper stock or printing on organic fabrics.
Also, ensure all printed materials share one unified theme and don't overload them with too many different ideas. This will help create a cohesive look across multiple products, such as flyers, brochures, and banners. Consider trying out one style and running a campaign, then running another and comparing the results to improve your branding continually.
Keep It Simple
When it comes to branded bulk prints, it is important to keep the design simple. Too many elements can confuse an audience and detract from the main point of the campaign. Simplicity in design will ensure that the message is understood quickly and easily while also making sure the key visuals stand out.
Using too much complexity in a design can overwhelm viewers with too much information at once. That can lead to confusion or even disinterest, as opposed to providing clarity and engagement. Additionally, when there are too many elements in a design, they may compete for attention and unintentionally direct focus away from the desired message.
Use Patterns
Patterns and negative space can make all the difference in branded bulk prints. Patterns that are easy on the eyes will draw attention to your message while providing a soothing aesthetic backdrop for your words. Meanwhile, utilizing negative space between words or ad copy allows them to stand out more, creating an inviting and eye-catching display.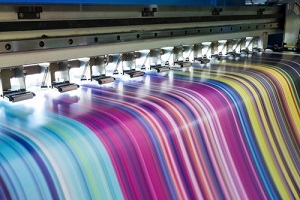 Depending on the nature of your branding or the goals of your marketing campaign, you may opt for different types of patterns that may be suited to support it visually. Minimal and clean patterns are great for messages that are clean-cut and simple. In contrast, more artsy and creative patterns can draw eyes to the print and engage readers more deeply.
Connect With Your Audience With Professionally Branded Bulk Prints
At Professional Graphics Inc, we understand the importance of quality materials when it comes to creating effective branded bulk prints. Our team of professionals is dedicated to helping our clients achieve their marketing goals and ideas by providing high-quality materials that meet their needs.
Our experienced staff can guide you through the entire process, from design concepts to production. With us, you don't just get a product; you get the experience and support needed to achieve your desired outcomes regarding branding or promotional activities.
Contact us today at 203-347-0215 or visit our website for more information about how we can help bring your next big project to life!