Technology has successfully transformed businesses and their operations for the good. The right technology and resources give staff and employees instant access to everything they need to execute their duties effectively.
As digital tools develop and advance, we become increasingly reliant on and dedicated to them. However, utilizing print media remains essential to the effective operation of businesses, despite the temptation to forgo more traditional ways of task fulfillment.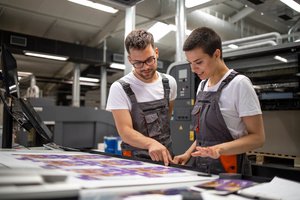 If you are thinking about permanently getting rid of your printer, now is the time to be reminded of some extremely important benefits of commercial printing. In today's digitally obsessed society, printing still has its advantages. Small or independent companies shouldn't undervalue the significant marketing power that commercial printing still possesses.
Keep reading to learn more about how commercial printing is still vital for businesses.
Benefits of Commercial Printing for Businesses in the Digital Era
Here are some of the most prominent benefits of investing in commercial printing for your organization:
They Are Durable, Flexible, and Long-Lasting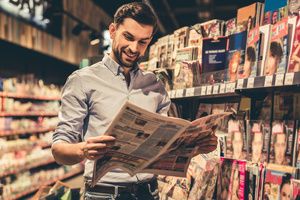 One notable thing about digital marketing is its instant message delivery to consumers. These messages can be delivered through paid social media, email marketing, or tweets. Despite the popularity of these communication strategies, printed documents have a longer shelf life than digital ones. One way to explain this phenomenon is the adage "out of sight, out of mind." The fact that social media posts get scrolled away by the viewers provides less longevity and flexibility.
On the other hand, potential buyers can carry a printed brochure and read it whenever they have time. It also lasts longer than a fleeting social media trend so that you can have better and longer-lasting effects of printed marketing materials compared to digital ones.
They Create a Factor of Trust and Credibility
Another factor that sets print media apart in terms of benefits is that it creates trust and improves business credibility. Internet or digital commercials lack a physical link, whereas printed media's tangible aspect increases brand engagement.
Brochures, tickets, visiting cards, menus, flyers, etc., are targeted when there is face-to-face engagement with a company to develop a more personable relationship with clients.
Many people who use the internet or engage on social media sites use plug-ins for ad-blockers to stop them from appearing. This causes most paid advertisements to get blocked and businesses to not get as much reach out to them. This is because they create video advertisements (or adverts) that target cookies. This minimizes brand affiliation in contrast to print since it restricts interaction possibilities that deviate from the norm.
They Have Catchy Designs to Stand Out
For businesses to stand out in the mix or shine through the clouds, it is crucial to rely on networking and communication. There is no doubt that printed media is the best way to promote a brand if you want to connect with your customers and want them to relate to your brand.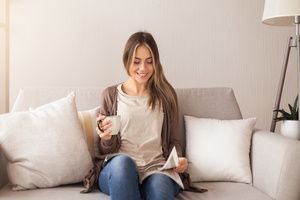 You cannot show your website when talking to people in person and explain to them what your company is about. You have to use physical branding materials to engage with them, and the materials should have attractive, dynamic designs. By cutting through the noise of the online world, authentic print with fewer distractions can resonate with readers more.
Despite the consequences of digital advertising on the print sector, print is still as effective as online marketing. Commercial printing is witnessing a resurgence in the digital age, as print distribution has transformed to keep up with the communication landscape.
They Help People Who Aren't Online
Without question, the leading marketing strategy used by the majority of firms nowadays is digital marketing. Not everyone is online or able to access the internet and interact on multiple platforms. You can depend on commercial printing or printed branding to reach the target market successfully. Together, print and digital marketing can help spread the word even better than relying only on a digital presence.
Get Commercial Printing From Professional Graphics Inc.
Commercial printing and physical or tangible branding are terrific ways to promote your company and any ongoing promotions. For this reason, you can employ managed print services. Avoid only emailing customers because they are likely to have a mailbox full of unread messages from companies like yours.
Print media is considerably more likely to be read and maybe more effective than an email that millions of others will promptly delete. Some of the benefits of printed branding include building credibility and trust, spreading long-lasting and flexible brand messages, and brand engagement through catchy designs, and more.
For credible commercial printing services, get in touch with us to make your brand stand out and get the best quality commercially printed branding material.