Having the correct tools to market and successfully promote your business is important.
You can engage with your target prospects and customers, spread the word about your goods and services, establish your reputation, and generate a lot of buzz for your company with the aid of a range of well-designed, brand-consistent marketing materials.
However, what precisely are the best marketing tools for newly launched businesses? Let's explore the six most common yet impactful tools that every business owner needs to ensure their success from the get-go:
Your Official Logo for Better Branding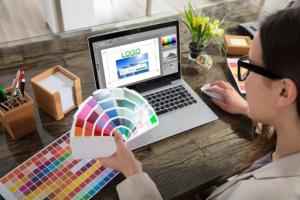 Your logo is the front face of your business and provides a clear-cut representation to prospective clients and business partners. You need to think of your logo as the cover of a book. Though we are asked not to judge a book by its cover, that is precisely what usually happens.
The logo you create will get featured on all of your business-related endeavors, including but not limited to your website, social media, and business cards. The design of your logo will be specific to your business and play an essential role in enhancing your brand recognition.
However, you can't expect an unprofessional and generic logo design to motivate results. If you want your logo to effectively create brand recognition for your new business, it'd be best to work with a professional graphic designer.
A Website to Inform and Educate Customers
In this digitalized era, websites are an outright must for businesses. However, there is a fine line between a website and a well-designed one. That fine line will differentiate your business from others in the market.
A website is a great place to provide your clients with all the crucial information regarding your business and an excellent method to build trust with prospective customers or clients. Getting your website developed by a professional web development services firm is vital unless you have some web design and development expertise.
Business Cards to Promote Your Brand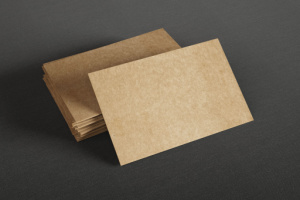 Another essential marketing resource is undoubtedly business cards. These contain all the vital information regarding your business that customers can use to connect with you.
Additionally, they help increase your visibility among your target audiences. Make sure your business cards are available to prospective clients, post them on bulletin panels in coffee shops, and hand them over to the right people at the right time to really make an impact.
Brochures That Grab Attention
Sometimes you have to give your customers a wide range of marketing materials, but you have to give it to them in a small, portable style. Brochures can be very handy in this situation.
You may sell your company using brochures in several ways. These can be used to provide complete details about a particular service or product, to publicize an upcoming occasion, or to make an appeal to possible investors.
As an illustration, you might want to use brochures to describe your company in a manner akin to your website's "About Us" section.
Flyers and Postcards to Build Trust and Offer Info
In particular, flyers and postcards are among the most versatile marketing tools for local marketing or events for newly launched businesses. They are more significant than business cards, allowing you to incorporate more details about your company with appealing graphics or promotional offers. Moreover, flyers and postcards are quite handy, just like business cards.
To encourage repeat business, you can tuck leaflets and postcards into bundled shopping bags and orders. You might leave a bundle of flyers or postcards to attract new clients with other nearby company owners. You can also try placing flyers on neighborhood message forums to increase brand visibility.
Additionally, postcards are a fantastic tool for marketing via the post office. They typically stick out among other forms of mail due to their glossy finish and size. That is what makes them better at grabbing customers' attention.
Social Media to Create Brand Authority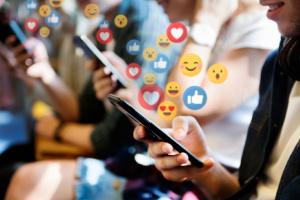 An active online presence on social media is crucial for newly launched businesses or any enterprise for that matter. It allows you to present your company to the world as you see fit. A robust online presence will also build and maintain your connection with customers and clients, giving them a clearer picture of your objectives and goals.
Why Are Marketing Tools So Important?
Marketing materials are crucial since they serve as a company's public face in numerous ways. People recall visuals, a company's online and pictorial representations, and how it carries itself.
Each business card, logo depiction, postcards and flyers, and other contact points help customers identify a brand. Examine your materials for a moment to see what you possess, what you might be missing, and what needs to be updated. Adjust as necessary. You'll position your business for success by doing this.
For assistance with any of these six marketing tools or for any other printing needs, get in touch with Professional Graphics Inc. for the best professional printing services.