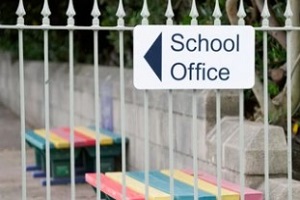 While school signage can often be viewed as a boring and nonessential addition in digital times, this could not be further from the truth. The creative use of signage in schools is what gives them life, direction, and a more approachable, friendly atmosphere. School signage increases student engagement. They also help visitors get around the school, they represent the goals and vision of the school, and much more.
Overall, school signage is only as effective as the mission, goals, and the teams behind them. When used properly, school signage can actually increase student engagement and help to better immerse students in their school environment and activities that can be difficult to get young people to join. For this reason, we have created this list to assist school leaders get an idea of some of the most popular and effective forms of school signage that are trending around the country.
Inform Students Of Important News
This is perhaps one of the most important points in this list! School signage has the ability to keep students informed of important upcoming news, programs, and events that can help to spice up their student life and keep them engaged in school activities.
Whether it is a new club, a pep rally, a guest speaker, or a seasonal concert, signage can keep the student body up-to-date and engaged in what the school is doing. Without straightforward and well-placed informational signage, students may miss out on the news!
Answer Questions That Students Will Undoubtedly Have
Students will always have questions about upcoming events, study sessions, or office hours. Likewise, signage is essential to keep students informed about opportunities that may be available to them, such as clubs, competitions, and other events. Using a physical signage campaign alongside your digital newsletters can guarantee that the news students need to hear is seen by everyone.
Create A Welcoming Environment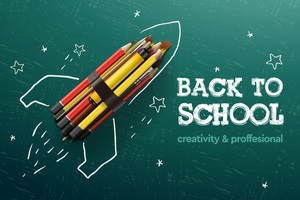 Another important use for signage involves creating a very homey, welcoming feeling for students. Signage helps create a friendly environment with school logos, pictures of past classes and events, and branding material that can make students feel like they are a part of something that is bigger than themselves.
Use this type of signage to promote welcoming messages, reinforce the values the school represents, and establish an amicable, community-centered culture.
Safety
In light of the COVID-19 pandemic, it's more critical than ever to keep students and staff safe within your school grounds. Signage helps to reinforce safety protocols and keep a smooth flow of traffic across campus. Additionally, it assists in promoting healthy protocols that the school wants students to keep in mind, such as social distancing, masks, and more.
How To Get Creative With Signage
Well-made signage is one of the most effective ways that a school can jump-start its culture and refresh its reputation. Since this signage represents the image and culture of your school, attention to detail is crucial for success.
In order to create a great signage campaign, you need an effective strategy and some creativity. A modern entrance, fresh directional signs, welcome banners, and wall murals demonstrating your school's motto, vision, and values can be uplifting and motivating for pupils and teachers.
But where do you start?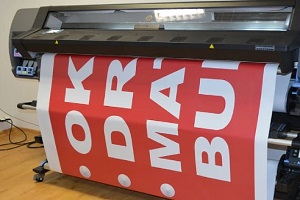 To begin, we recommend that you take a walk around campus and see what type of signage you currently have. While doing this, keep in mind the culture, values, and interests of the students and the environment that will bring out the best in the school. By doing this, you can start to form the early parts of an idea that you can execute by utilizing a professional sign printing company.
The creative use of school signage increases student engagement by making them feel a part of a community. This allows students to feel connected and motivated to be a part of a close network that welcomes them. Signage is a great way to reinforce this type of environment and encourage students to engage with their school.
Hire A Professional Commerical Printing Company
Professional Graphics Inc. is a full-service commercial printing service that strives to take the stress out of printing for businesses. Reach out to us to help your business with its commercial printing needs. Their team is made up of printing industry experts that can help to streamline any printing project.