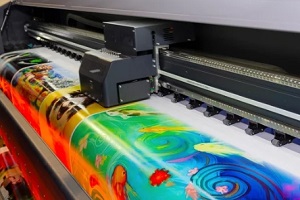 Getting your design ready for bulk printing is an important consideration that can make or break the success of a project. The process of bulk printing is not simply about producing multiple copies of a design; it's about ensuring each print maintains the same high quality and consistency as the original while maintaining a high-quality brand image.
Proper preparation paves the way for a successful bulk printing project, helping to save time, reduce costs, and ensure the satisfaction of your clients. It's an aspect that, if overlooked, may lead to costly errors and a compromise in the quality of the final product.
Properly preparing your designs is important for DIY projects and professionals who may need significant attention to detail. Preparing your design correctly not only ensures the quality of the print but also helps save time and money in the long run.
Here are key steps to get your design ready for bulk printing:
1. Understand the Basics of Your Design
Before you start, it's essential to understand your design's elements fully. What colors, fonts, and graphics will you use? Consider their readability and how they'll look in print, and also make sure your design aligns with your print's purpose and the target audience. Understanding and finalizing these details will be very helpful down the line and help to inform the proper processes the printing team will employ.
2. Choose the Right Color Mode
Different screens display colors differently, making choosing the proper color mode important. We use RGB (Red, Green, Blue) color mode for digital design,, but for printing, it's best to use CMYK (Cyan, Magenta, Yellow, Black).
Ensure to convert your design to the CMYK color mode to get the exact colors you see on your screen when printed. For individual guidance on your project, be sure to inquire about this detail with your printing team.
3. Resolution Matters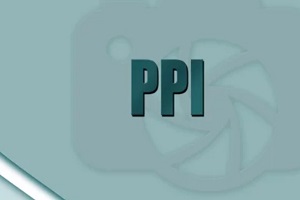 The resolution of your design significantly affects the quality of the print. Depending on the file size, the resolution will need to be tuned accordingly to avoid a negatively affected image. For example, suppose you want to print a large file but do not get the resolution right.
In that case, the image may turn out grainy and at a lesser quality than if the resolution was correctly tuned. A resolution of 300 DPI (dots per inch) is recommended for bulk printing. This resolution provides a sharp, clear image that won't pixelate when printed.
4. Bleeds and Safe Areas
"Bleeds" are areas of your design that extend beyond the trim line to ensure the image covers the entire area. "Safe Areas" are margins inside the trim line where all important elements should be placed to avoid being cut off.
Both are essential to consider when preparing your design for bulk printing and avoiding awkward borders that may ruin the appearance of the print. The measurement for the bleed of each project may vary. Still, it is important to consider this factor to create consistent prints that appear clean and professional.
5. File Format
The file format you choose can either make or break your print job. PDF is typically the best choice since it preserves the layout and graphics of your design, ensuring what you see on screen is what you get in print.
Other file types, such as .docx, often lead to slight differences when viewed on different screen sizes. Be sure to communicate with your printer to ensure that the file size does not affect the outcome of the bulk print.
6. Proofread and Review
Continually review and proofread your design multiple times to catch any errors or inconsistencies. Getting a second pair of eyes to look over it is also a good idea, as they may spot something you missed.
Getting an initial proof created before you begin the bulk print is also important. A proof is a preliminary version of your printed project. It's an important step in the printing process to verify that the design and layout of the piece are precisely as you intend.
Errors, no matter how minor, can be costly if they're multiplied across the volume of a bulk printing run. This trial run allows you to spot and correct any mistakes or adjustments before the bulk print begins.
7. Communicate with Your Printer
Finally, maintain open communication with your printer. They're experts in their field and can provide valuable insights or suggestions to improve your design and ensure a clean, cost-effective bulk printing run. Tell them precisely what you want, and don't hesitate to ask questions.
Seamless and Cost Effective Bulk Printing With Professional Graphics
Preparing your design for bulk printing might seem daunting at first. However, with careful planning and attention to detail, you can ensure a smooth and successful print run.
To learn more about our bulk printing process and how we work to help each client achieve their unique goals, reach out to our team of Professional Graphics experts today at 203-347-0215.