A recent survey reveals that people still prefer to read paper books instead of digital books. Even in 2022, 95% of people younger than 25 show a clear preference for paper magazines. So, it'd be safe to say that print isn't dead; it never was.
Furthermore, a study shows that the combination of print and digital advertising increases the efficiency of a marketing campaign by 400%. Moreover, 70% of American citizens prefer to read printed mail.
Are you taking advantage of print marketing to elevate your business?
Reasonably Priced Print Marketing Services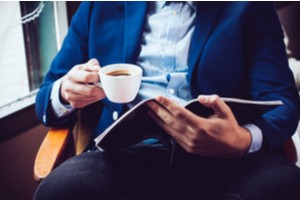 Effective print marketing leaves a longer-lasting effect on your audiences than digital marketing collateral. When people consume print materials, they aren't distracted by anything and are completely focused.
Businesses can adopt numerous practices and methods to take advantage of commercial printing and print advertising. Our top favorites include:
1. Flyers
Flyers are popular print media advertising methods because they are affordable and effective at attracting customers. You can have them designed to match your branding and printed on quality paper to ensure that people love to pick them up and read them through.
Creativity is the key to innovation and flyers let you show off your ingenuity to the max. Use this print collateral to showcase innovation to your audience and portray your message with originality. The physical existence of the flyers gives an advantage to your business, and you can distribute them in your desired location.
If you have an exciting deal or provide coupons and discounts, people might take a few flyers to share with friends and family. Moreover, people routinely fold the flyers up and put them in their pockets if they like what they see. So, these can act as business cards and bring referrals from your brand.
2. Brochures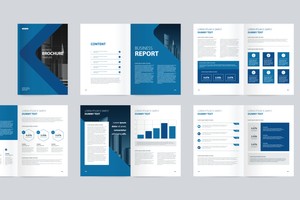 Brochures are also very popular in print advertising, they have been in the market for a long time, and it looks like they are not going anywhere soon. Flyers and brochures have the same ease of distribution element; you can place them in your desired location, where you believe you can get an excellent return on investment (ROI) and customer conversion.
They enhance brand awareness and offer vital information regarding your services or products, your store or office location, and the contact methods.
Besides this basic information, they are also an excellent method to promote your sales campaign. For example, if you are an office and school stationery product manufacturer and have a new product on sale, this would be an effective marketing tool.
You can print the brochures with attractive images, high-quality printing from a professional printer that includes your sales details, and to other offices, education fairs, and job fairs. These are effective methods to attract more customers. With less money, you can get tremendous ROI.
3. Business Cards
We all have business cards in our wallets; we often use them to buy goods and services. These small print marketing tools may sehttps://www.professionalgraph.com/business-cards/em insignificant, but they are a valuable and affordable way to promote your business since you can bulk order them at a minimal cost.
You can use these cards in an exhibition or an event and print cards for your sales and customer support team to increase your client outreach. Add your contact info to your card to make sure people get back to you when they want.
Business cards are convenient and easy to distribute, and people often look for business cards to take with them. You can place them anywhere, including on the front desk, or pin them on the notice board.
4. Direct Mail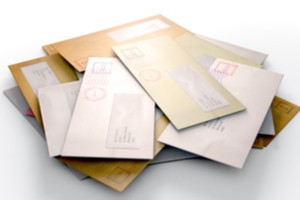 Most people think direct mail is an outdated method of marketing, which is entirely wrong. It is one of the most effective methods in the marketing industry. Neil Patel's blog states that direct mail marketing has a median ROI of 29%.
This traditional approach to advertising and promotions has a long-lasting impact on the customer. The right content, good graphics, and high-quality printing, combined and targeted at the right audience, have high chances of good conversion and ROI.
Moreover, a data and marketing association revealed that direct mailing has a response rate of 4.4%, while emails only have a response rate of 0.12%. That makes direct mailing more cost-effective than other marketing methods. You can spend the money on the type of audience you desire.
Call the Experts at Professional Graphics to Explore Your Print Marketing Options
There is a clear difference between commercial printing and printing by yourself. Print marketing services from Professional Graphics help you save time and money in the short and long run.
Visit our website, and contact us today to select your printing needs from our comprehensive printing methods, products, and commercial solutions.