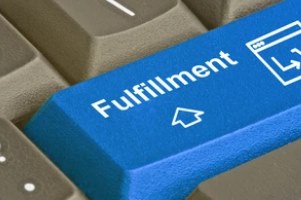 As a business grows, it is crucial to understand when it is the right time to bring in some help. Commercial fulfillment services can provide some much-needed assistance to growing businesses without the time or resources to handle specific processes in-house.
So why outsource your printing fulfillment services? The simple answer is — why not?
Commercial printing fulfillment services can provide businesses with a variety of transformative benefits that can help free up resources, save money, and improve efficiency. These dedicated service providers can be invaluable assets to businesses that need help with logistical challenges as they grow and branch out. After all, no great business owner was ever able to do everything on their own.
Top 5 Reasons To Acquire Commercial Printing Fulfillment Services
Some of the main reasons to consider outsourced printing fulfillment services include:
1. Trust The Experts
When you work with a reputable third-party provider, you can rest easy knowing that they are experts in the field you are bringing them in to help with. Whether it is for warehousing assistance or a service such as commercial printing, allowing the experts to handle these processes can save development time and allow your organization to focus on achieving its business goals.
2. Save Money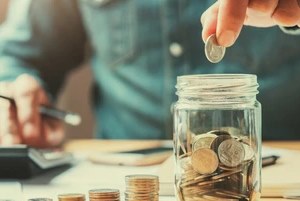 This one is a no-brainer – bringing in a dedicated third party to help assist with logistical needs will almost always save your business money in the long run. These providers have years of experience in their respective fields and have spent time and money to develop their services so that you don't have to.
The cost of adding staff to your business can be much greater than the cost of simply outsourcing your order fulfillment. Additional employees can require other expenses, benefits, recruiting efforts, training time, and more. When you outsource your fulfillment, you are saving on developing and maintaining a new department.
3. Avoid Seasonal Fluctuations
Most businesses would never complain about making money, but it can be a headache to go through consistent profit fluctuations. When you have a fluctuation, you have to hire staff to deal with it. The new team will then order more equipment, and more warehouse space will have to be leased.
Once it's over, you will have more product and staff than you can afford to keep in the long run. An order fulfillment company will keep all of this regulated, so you won't have to deal with a flux, just sit back and enjoy the extra seasonal sales. Not having to deal with all of this can help you be more effective toward your company.
4. Focus On Core Capabilities
By outsourcing your order fulfillment, your company will likely have much more time to focus on what you do best. If you handle it internally, even if you have qualified warehouse supervisors or a dedicated department, the fulfillment operation will ultimately eat up the time of upper management when they could be focused on other things such as workplace efficiency or improving your business's services.
5. Improve Scalability
As your operation grows, warehouse space may become an issue, or printing your marketing materials may become costly. A printing fulfillment partner can completely remove these burdens from growing companies.
With more available resources to focus on growth, businesses can greatly benefit from bringing on some much-needed assistance. The key is to find the perfect areas for outsourcing and build a team of trusted experts in these fields.
While printing marketing materials and shipping customer orders are critical to meeting consumer expectations, they are generally tasks that can be easily outsourced. Entrepreneurs and managers have an endless to-do list, so they must stay laser-focused on the tasks they can only do and those that will help them scale and make money.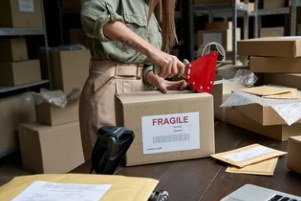 Taking the time spent on order fulfillment to instead focus on marketing, customer service, and product development can help businesses be more strategic and less operational.
There will never be enough time in the day, but using a professional fulfillment center can help sellers be more proactive in other pressing areas of the business that are essential to the healthy growth of a company.
Speak With Professional Graphics Inc. Today
Professional Graphics Inc. is a full-service commercial printing company specializing in helping businesses handle their printing needs at scale. Our team of experts can help any business remove the stress and worry from the printing process so you can focus on the issues that matter to your organization. Contact us online to get started with commercial fulfillment services today.