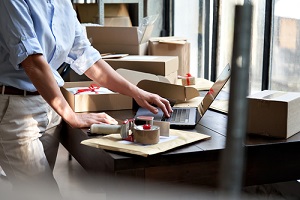 If you have ever considered running your own eCommerce business or have experience selling products, you have likely come across commercial fulfillment services. These services can include warehousing, logistics, and fulfillment services of different kinds.
So what are commercial fulfillment services, and how can you decide whether it's time to switch to an outsourced logistics provider? This guide will cover everything you need to know about commercial fulfillment services and use a third-party provider.
What Are Fulfillment Services?
Fulfillment services include businesses that prepare and ship orders for another company. These services take the production and delivery portions off the shoulders of the main business.
Commercial fulfillment services are most commonly utilized by companies that do not want to handle the shipping on their own or need extra warehouse space or production assistance.
These fulfillment services are designed to help augment businesses as they scale up to bigger sizes and remove some of the logistical weight that comes with this growth. Fulfillment services can range from assisting a company with shipping production and specialized services such as outsourced printing and graphics production.
Fulfillment centers all operate differently based on the types of services they offer or the products they are handling/producing. While this is true, they all are doing the same thing – helping to act as a home base of operations for a business's shipping needs.
These service providers can help you organize inventory or assist you with specific services such as printing marketing materials at scale. Overall, these services are designed to help companies free up much-needed space for operations as they grow and can help them to re-focus on essential aspects of the business. In contrast, a third-party provider helps to manage the logistical challenges growing businesses face.
Benefits Of Using Commercial Fulfillment Services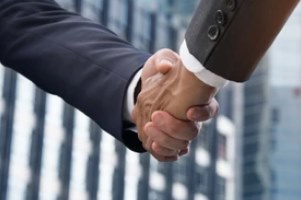 Commercial fulfillment services can be life-savers for growing businesses that need some help to remove some of the stress that comes with scaling up.
This assistance can seem simple but can be transformative for many businesses who need a little help as they grow past to handle everything in-house.
Some of the main benefits include:
Saving Time And Effort
This is one of the more apparent benefits of commercial fulfillment services. Using a third party to help assist with tasks that require a lot of time and effort to execute can help free up much-needed budget and focus that can be applied elsewhere.
For example, commercial printing companies can be invaluable to companies who need to print marketing materials or any other type of product at scale.
This is a huge asset because having on-site printing that can handle large batch orders without sacrificing quality can help save businesses big on developing these departments on their own and gathering the necessary equipment.
Working With Experts
Third-party logistics providers are experts in their respective fields of service. It is likely that your team is not experts at logistics or printing at scale, so why not trust in the experts to handle this process for you? In the long run, it is much cheaper and less labor-intensive to simply outsource this process rather than start from the ground up within your own organization.
A great option is to outsource this work to a logistics company and let them be responsible for handling whichever aspect of the business you need assistance with.
Each commercial fulfillment business has a whole team of experts and support staff who are dedicated to helping make your life easier. They manage all of the labor needed for receiving, inventory management, and order processing and shipping—giving you a new level of agility that is hard to achieve on your own.
Focusing On Growth
Third-party logistics providers specialize in helping make your business's load a little lighter. When you have some extra time and energy free within your business, it can be spent focusing on growth, sustainability, and planning.
This is invaluable as a business grows and needs to focus on maintaining its course of growth. As you grow, these providers grow with you to stay flexible and focus on the business goals that mean the most in your industry.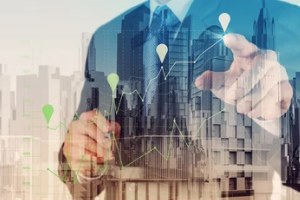 Outsourced order fulfillment services make sense for businesses with big goals, fluctuating sales, and insufficient time or resources to handle the processes independently. These services are a great way to free up some energy while enlisting a niche expert who can help you optimize order fulfillment and overcome logistical challenges within your business.
Speak With Our Commercial Fulfillment Experts
Professional Graphics Inc. is a full-service commercial printing company that helps take the stress out of printing. Our team of dedicated experts can handle bulk orders with ease and ensure that any business has access to a robust printing department for a fraction of the cost of developing one in-house. Contact our commercial printing experts to get started with professional fulfillment services today.