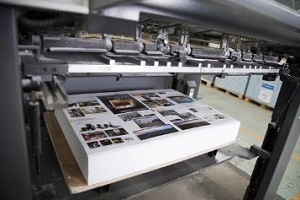 Commercial printing trends are moving at an accelerated pace to meet the demands of a rapidly changing marketplace. An extension of multimedia reach, the latest commercial print B2B and B2C collateral speaks to internet, film, and television audiences like never before.
Imagine the future of your business with commercial print media. Commercial print media is what businesses are doing to stay ahead of the competition today.
Multimedia Campaigns and Print Messaging
When business strategists consider the efficacy of their brand, the main vehicle is the message. The future multimedia marketplace will host many new messaging forms, all intended to capture the attention of the widest audience possible with the primary goal of converting readers to customers.
Tangible, static, and glossy, commercial print media is one of the most effective vehicles for conveying a lasting message that gets its point across. Commercial print media is an essential mechanism for brand identity management.
It has already been proven multichannel media campaigns are the most effective strategy for capturing audience attention, and in the future, segment leaders will be looking for a competitive edge. Building value into an advertising, marketing, or public relations campaign is more than brand imaging.
The final step in sealing the deal inevitably depends on belief. An example is the convenience and efficacy of the printed business card for targeted communications. Both personal contact and company brand, the business card delivers a message that is understood not only as fact, but truth. It is easy to see why no other communications vehicle is more credible for representing the integrity of a business than printed media.
Why Direct Mail Gets the Message Across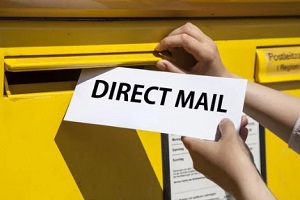 Direct mail media is the most cited B2B and B2C solution to marketing campaign reach. The immediacy and durability of printed advertising, marketing, and PR communications sent via direct mail get the message across in a way that other forms of media cannot.
A reminder of a company's relationship, its brand, products, and services sent by direct mail is also a tangible notice of special events or an invitation to join a loyalty network.
Consumer retention is a big factor business customers express as a main objective when strategizing a commercial print or direct mail campaign. Customers "know" a company from the inclusive sensation of receiving a personally addressed print message.
Those messages may also convey more complex messages like the social responsibility position of a company's brand, for purposes of philanthropic participation or shareholder reporting.
New Commercial Print Media Services
With the convergence of multimedia, multichannel communications strategies, high-quality graphics, labeling, packaging, and publications, printed materials are in demand as competitors seek to dominate the marketplace.
Evidence of the popularity and reach of commercial print media is the continued 3 to 5% market growth of the print industry itself. A substantial change within the commercial print marketplace is diversification.
There is hot demand for diversified print media services. Print shops offering the most flexibility are those that stay in step with trends in the marketplace. Digital printing is the main factor, as top advertising, marketing, and PR firms seek to outmatch competitors.
The expected over 20% growth of the commercial print industry by 2025 illustrates the impact of digital printing innovation as new concepts, techniques, and technologies become available.
The demand for commercial print services by e-commerce clients, such as labeling, printed packaging, and fulfillment, has risen in the past few years.
As a result, print service providers must commit to continuous improvement as B2B and B2C customers require more end-to-end service. Yet there is also a vital opportunity for directly advertising commercial print media services as part of e-commerce packaging agreements.
Trends in Commercial Print Media
Digital – QR codes and e-commerce URLs are digital tie-ins for print media collateral that encourage interface with mobile and internet POS for direct sale and customer retention.
Newsletters – Print newsletters inform existing customers of industry updates and new product and service offerings related to target market segment(s).
Aesthetic Elements – Commercial printing process innovation in recent years has enhanced the graphics and design elements applied to print media, including 3D optics, and new textures and shades.
The Magic of Making the Intangible, Tangible
Beautiful black and white and color-saturated commercial print media is the solution for business marketing and communications strategies. We offer clients commercial bulk printing, commercial digital printing, commercial offset printing, commercial digital printing, die cutting, fulfillment services, and an entire range of printed products.
Preview our website and see why Professional Graphics is the premium commercial print media products and services resource for advertising, marketing, and public relations media campaigns. Request a quote.
The magic of making the intangible, tangible, Professional Graphics, Inc.