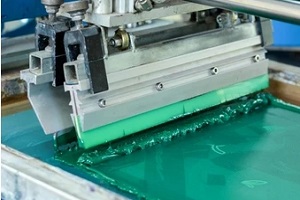 Screen printing, which is also called "silk screen printing" or "serigraphy," is a commonly used printing method that utilizes a mesh-stenciled screen to create a unique design. Ink and a squeegee are typically used in screen printing. During this process, the substrate or surface onto which the design is printed can be made of several different types of materials, including paper, fabric, metal, wood, glass, or plastic, as long as it's flat. Other notable advantages of screen printing are printing in bulk, creating durable designs, and creating vibrant, multicolored designs (especially on dark fabrics).
How To Remove Screen Printing
As advantageous as screen printing is for transferring designs (e.g., brand logos) onto fabric for commercial products such as T-shirts and bags, you may want to eventually get rid of your designs. Fortunately, this is possible because the thick ink used for this technique doesn't become fully absorbed into the fibers of the fabric. Here are seven effective ways to remove unappealing or outdated screen printing designs from clothing and other items.
1. Nail Polish Remover Or Acetone
Acetone is a chemical found in nail polish remover that can be highly useful in removing cracked and old designs made via screen printing. You can either use nail polish remover or a bottle of pure acetone to dissolve your designs. However, be sure to exercise caution with this chemical as it's a strong solvent.
2. Plastisol Remover
Plastisol is one of the most popular types of ink utilized for screen printing. This ink is made of polyvinyl chloride (PVC) or other similar polymer particles. Like acetone, plastisol is strong, so you must always wear gloves to handle it and use it in a well-ventilated space. For this technique, begin by soaking a soft cloth in plastisol and placing it on top of your design.
Allow it to sit for approximately 30 minutes. Then, softly remove any flaking bits with a brush and get rid of any remaining plastisol by using a soft cloth. Finish by washing your product in a normal washing machine cycle (use detergent).
3. Spot Removal Fluid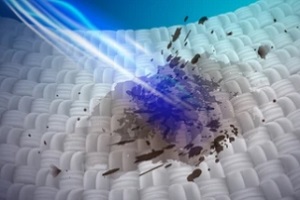 Spot removal fluid also can be highly effective for erasing screen printing designs. Certain spot cleaning guns utilize air compressors, while others simply work similarly to toy water guns. This type of cleaning item serves as an excellent solution for removing small stains in a design. Just be sure to only spray on the design and not your item's plain fabric, as the latter can easily become damaged. As with plastisol, finish by washing your product to remove all chemicals.
4. Cold-Water Rinse
A good old-fashioned cold-water rinse in the washing machine (or by hand) also can be effective to remove screen printing designs. However, it's highly recommended that you only choose this technique for brand-new designs.
5. Iron & Peel
This method involves using an iron to "melt" a printed design onto a bag (ideally a grocery store paper bag). The leftover ink can then be easily peeled away. This is the only technique that involves using heat, which can typically make removing ink more difficult. However, be sure you're not using steam (e.g., keep your iron on a relatively low setting.). A plastic scraper can also help you get rid of any remaining ink.
6. Sugar Scrub
Believe it or not, sugar can help to gently remove screen-printed designs, especially fresh ones. If part of your design is left even after a cold-water rinse, try adding a tablespoon of regular sugar to your design. Gently rub your design with either a soft cloth or your hand.
7. Fade With Washing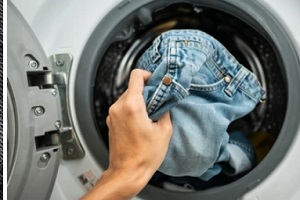 All printed designs eventually fade, especially after they've been washed multiple times. Therefore, you can also remove the design on your product by simply washing it regularly. Just be sure to keep your garment right side out so that the design can be erased more quickly. Furthermore, remember that the color of your clothing item itself also may fade somewhat.
All of these methods are highly effective for removing screen printing designs. However, keep in mind that some solutions may work better than others, depending on factors such as the size of your designs, the type of garment (e.g., T-shirt, hoodie, etc.), and the material of the fabric they're printed on (e.g., cotton, wool, polyester, nylon, denim, etc.). Be sure to also consider the amount of time and effort you're prepared to devote to removing your designs.
Get High-Quality Screen Printing Services From PGI
Contact the experts at Professional Graphics Inc. to learn more about how to remove screen printing designs and to receive high-quality screen printing services. We're a full-service commercial printing company headquartered in Norwalk, Connecticut that has been committed to providing high-quality services to diverse organizations since 1979.
We use advanced technology and processes to efficiently produce clear, accurate designs and can work with your budget and needs. Regardless of the type of products and fabrics from which you wish to remove designs, we can provide thorough guidance on what methods you can use. Call PGI today at (203) 439-6120 or contact us online for more information about our products and services.