Commercial printing is a business service that can design and print everything from brochures to menus and even company profiles. This industry generated nearly $77.7 billion in the US in 2021.
When you need promotional material, brochures, and other products for business or personal use, having access to a reputable printing service ensures high-quality output. You want to guarantee that the production is always proficient and meets your specifications and deadlines. Below are some of the top qualities a reliable printing company should possess.
Qualities You Need To Look for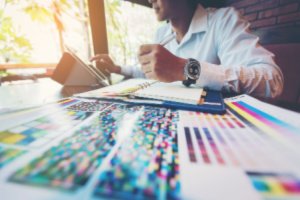 You want your business to exude professionalism and quality. You may not notice it, but one of the most effective ways of growing your business is through commercial printing! So, you must find a local printing company that checks off all the boxes.
Below are some of the significant characteristics you need to look for.
Exceptional Results
Any reputable printing company will be able to deliver exceptional results, allowing you to obtain the printed materials you desire and the desired effect. Even minor quality issues, such as a single blurry photo or an uneven cut along the edge, can quickly transform your product from exquisite to substandard in a potential customer's eyes.
Cost-Effective
A reputable printing firm will be affordable and offer competitive pricing options compared to other printing companies. Nevertheless, this does not imply that you should choose the cheapest printing services as you may have to sacrifice print quality for the price. Even though more affordable printing companies can provide great deals, they may not deliver the quality results you seek. Always keep in mind that you get what you pay for.
Reliability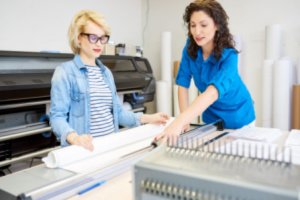 Suppose an urgent event is coming up and you need to get some brochures, life-size cardboard standees, and flyers printed. You need to find a local company you can depend on for quicker deliverables.
Please inquire with a printing company about their average turnaround for projects and whether they offer timely services. Consider their staff size; do they have a single employee or numerous experts ready to help you? Additionally, they should have good communication skills to comprehend your needs and explain their procedure and capabilities.
Reviews And References
Go through online reviews and websites for ratings or complaints to see what others think about their services. References and testimonials assure that previous customers were satisfied with the company's services. If there was a problem, determine how the printing service resolved it and whether the customer was pleased with the results.
A Local Venue
Even if the printing company you select is part of a national chain, it must have a local store. There is a local branch that you can visit if there are any problems or if you need to speak with someone immediately. This can be very helpful if you have questions or need immediate assistance. Additionally, this boosts the local economy and benefits the community.
Professional Assistance
The best printer will provide professional assistance throughout the process, from prepress to mailing the final product. This assistance can be precious for new business owners or those with limited knowledge of printing processes and available options. This provides peace of mind because help is readily available should it be required.
Here are some types of commercial printing you should talk to your service provider about:
Desktop printing
Commercial design printing
Offset lithography
Convenience
You must verify that the printing company has a straightforward method for receiving your documents and artwork and sending you proofs for review. Inquire about their graphics uploading procedure and ensure that their system is user-friendly.
Confirm their operating hours for a convenient pickup window or inquire about shipping options. The last thing you want when trying to send your artwork or receive your order is to be stressed and frustrated, especially if the deadline is approaching.
Impeccable Samples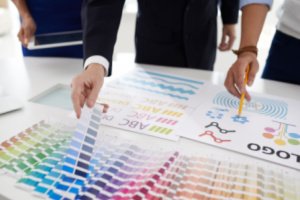 Viewing their samples, you can tell a lot about the company's services and work. Even though printing services may have the most up-to-date technology, that does not mean they utilize it effectively. Examine printed samples before signing the contract because a digital portfolio is less reliable.
Your sector may have particular layout requirements; therefore, you should find examples that match your needs. Focus on details such as image quality, misaligned text, and smudged ink. Choose the service provider with the most refined finish, as the final print's quality significantly impacts your brand.
Partner With Professional Graphics Inc.
Although it is possible to finish printing projects in-house, acquiring the necessary equipment and printing expertise is exceptionally costly and time-consuming.
Commercial printing companies can collaborate with your marketing teams to complete jobs efficiently and affordably. Professional Graphics Inc. is a Norwalk, Connecticut-based, full-service commercial printing company. Their team of printing experts strives to make the printing process less stressful for businesses.
Contact Professional Graphics Inc. a commercial printing company to learn more about our world class commercial printing services.