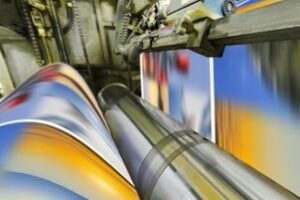 Print remains a standard medium that we continue to consume despite the digital revolution of phones and digital content. Printed content will always be an integral part of the world, and it is showing no signs of going away anytime soon.
Whether you are a marketer hoping to stand out from your competition or a business owner looking to reach new customers using a different medium of content: printed content will always appeal to people from every walk of life. It will provide something unique that stands out from the saturated digital content landscape.
Suppose your company or organization is looking to integrate more printed content into its marketing or operations. In that case, commercial printing is the option that will undoubtedly provide the efficiency, quality, and price that you need to be successful. But what is commercial printing, and how exactly does it work?
What Are Commercial Printing Services?
Commercial printing is a term that refers to printing for businesses. In other words, if you need print products for your business, you need commercial printing services. Commercial printing businesses provide all of the different printing methods that companies need at scale. They help augment a business's printing needs by handling the printing production processes themselves to provide fast and cost-efficient services to their clients.
How Do They Work?
The type of printed products your company might need depends on the industry you work in. Some of the most popular methods these businesses employ include:
Offset Printing
Offset printing generally produces the highest quality printed products and is suitable for many prints of a few originals.
Traditional offset printing uses printing plates and wet ink to create prints. This printing technique affords the technician the highest degree of control over color. As a result, you often get more vibrant colors, clearer pictures, and high-end printing materials.
However, offset printing takes a little longer to complete than digital printing does and can be more costly. This option is best for products that require just a few very high-quality prints. Digital printing is a better option for projects that require more re-creations and a more stringent budget.
Digital Printing
Digital printing is the quickest way to produce short runs, especially when there are originals involved.
While offset printing is often considered the printing type with better quality, digital printing has come a long way over the years. In fact, the quality of digital printing is comparable to offset printing nowadays, which makes it the most common option for businesses.
Not only that, but digital printing is also cheaper and much more scalable for businesses. As a general rule, orders of more than 1,500 will break even when it comes to digital vs. offset printing costs. If you purchase under 1,500 prints, however, it's cheaper because the price per click is lower than the setup costs for the complex offset printing methods.
Additionally, you can use on-demand printing services with digital printing. Print on demand is a process where the commercial printing company saves a copy of your file and prints your orders on an as-needed basis.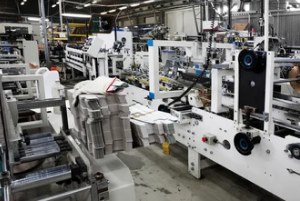 Usually, on-demand printing companies can print your order the same day or the next day as your order, which is a very handy service to have access to as an agile company.
The digital printing process also allows you to avoid backorders and have access to the most efficient method to print quickly and affordably without sacrificing quality.
Speak With Professional Graphics Inc. Today
Now that you have a better understanding of what commercial printing is and the variety of services these companies offer, it's time to make the switch, start saving money, and improving efficiency with a trusted and reputable commercial printing company.
Professional Graphics is a leading commercial printing company that helps businesses take the stress out of their printing needs. They can print any type of product you need at competitive and affordable rates. Moreover, they have a strong reputation for their exceptional customer service and over 35 years of experience.