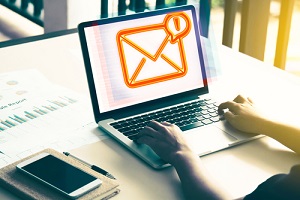 While the world is becoming more and more dependent on technology, direct print mail is still an effective form of marketing that many businesses utilize. Business mailing services involve the creation, production, and mailing of business-class mail products. These services are designed to help businesses outsource the entire process involved in creating and distributing these materials.
Direct mail may feel outdated, but it is actually still a great way to reach your audience, grab their attention, and connect with them on a personal level. In 2018, The Data & Marketing Association reported that the direct mail customer response rate increased by 76%. Even better, the prospect response rate increased by 69% compared to 2017.
Types Of Business Mailing Services
So, direct mail and other forms of business mail are still very relevant. This is why business mailing services can be so valuable; they have the ability to help businesses remove the burden of creating and mailing these materials so that you can focus on providing great service.
Some of the most effective forms of business mail include:
Direct Mail
Direct mail is a form of marketing that delivers marketing materials right to your audience's mailbox. Some of the most common forms of direct mail include:
Brochures
Letters
Flyers
Newsletters
Catalogs
Postcards
Coupon envelopes
Packages
All of these different forms of direct mail have unique use cases. Besides the item being mailed, the other essential component of a successful direct mail campaign is your list – who you're going to mail.
Targeted Mail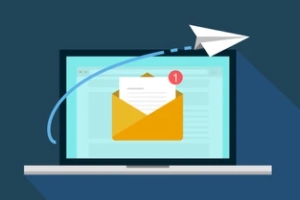 Targeted direct mail allows you to reach the right audience by giving you more control over who receives your message. With the ability to segment your list by almost any criteria imaginable, you can be as specific about who you're targeting as you want. With targeted mail, you can reach a target audience easier than ever before while crafting the content to be personalized to the consumers' needs.
When you work with a team of business mailing experts, you can receive help with product execution and reach your target audience. A team such as Professional Graphics Inc. can help you create the direct mail mailing list, design your direct mail pieces, print and address them, and help you properly mail them.
Mailing Lists
The mailing list you create is very important. In short, a mailing list is a collection of names and addresses used to send print material to multiple recipients. A mailing list often includes people subscribed to a list that has been added to over time, so the group of subscribers is referred to as "the mailing list." This is the directory from which you will choose a target audience to execute a mailing campaign. It is also most likely the one that you have spent the most time gathering contact info.
Mailing lists are an essential piece of the puzzle and over time, a business can build up a collection of interested and relevant individuals. We recommend using your digital marketing methods across social and web channels to collect info from interested individuals.
Benefits of Business Mailing Services
Pulling off a direct mail campaign that involves one or more of these methods can be very complicated and time-consuming. Business mailing services can assist in each step of the process from creating materials to pushing out the mail to your mailing list.
In addition, these professionals are well equipped with the necessary equipment and technology to create materials at the highest quality and most competitive rates. Working with a business mailing service allows you to skip the learning curve and jump straight to enjoying the benefits of executing a professional direct mail campaign.
These benefits include:
Improved Customer Connection
Physical direct mail leaves a deeper impact on your customers and establishes a memorable impression that translates to a lasting relationship.
Serves As A Great Companion To Digital Marketing
Utilizing multichannel marketing, such as both traditional mail and email, can help to improve brand awareness and maximize your marketing efficiency.
Direct Mail Can Be Personalized
About 85% of consumers state that they'd be more likely to open a piece of personalized mail. Business mailing services can give you access to any design, header, or creative idea you would like to use to help improve the personalization of your marketing materials.
Speak With A Business Mailing Services Company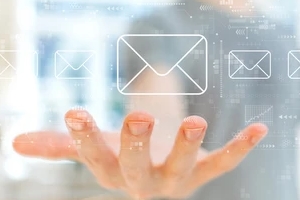 Overall, business mailing services can be an invaluable tool for businesses that want to alleviate the workload involved in preparing and pushing out direct mail campaigns. These professionals can handle the entire creation process using state-of-the-art tools and their industry expertise.
If you want to take your marketing strategy to the next level without sacrificing too much of your budget, now is the time to work with a professional business mailing service.
Professional Graphics Inc. is a full-service commercial printing service that can help any business remove the stress from the printing process. Their industry-leading pricing and decades of experience can help provide any client with streamlined, reliable printing services.