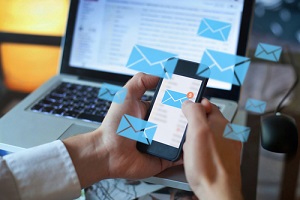 Direct mail is a great form of communication simply because it provides intimate, person-to-person conversation that commands the attention of the customer receiving it. While we may live in a highly digital age, direct mail is a proven effective supplement that is key to any complete multichannel marketing strategy.
Business Mailing Services Benefits
Direct mail can be used to help support the launch of a new product or service, generate new leads, and also facilitate repeat buying behavior. Direct mail has a wide range of benefits that include:
1. Great Response Rates
Direct mail, when executed properly, has always been a staple of marketing campaigns due to its high response rate. Direct mail itself has actually increased in efficacy in recent years, despite digital trends beginning to take the lead in marketing campaigns. Compared to other options such as email marketing (which boasts less than average response rates), direct mail continues to prove itself to be a worthwhile addition to marketing efforts in any industry.
2. Personalization
Nobody wants to receive any spam mail, but everyone loves to receive a personalized message in the mail that makes them feel valued. Direct mail offers marketers the ability to push out materials that are personalized to a specific audience. These days, any practice that can help your customers feel valued and intimately connected to your brand is invaluable.
3. Build Brand Trust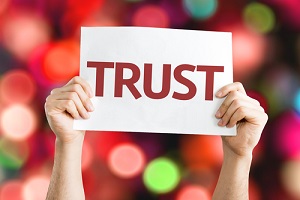 Similar to the last point, direct mail is a great way to stay regularly connected with your customers and build a stronger connection with them. Direct mail can be used to send rewards, updates about exclusive offers, or whatever type of creative marketing strategy you prefer.
With access to a professional printing team that can make any type of marketing material you need, the sky's the limit when it comes to how you choose to work on building trust. This is especially true for middle-aged and elderly customers who are wary of digital marketing methods in general.
4. Highly Targeted
Using the large amounts of data and consumer information that is available today, marketing teams utilize direct mail to execute hyper-effective campaigns that hone in on a specific type of customer. With personalization and your knowledge of the target audience, direct mail can be customized to target any type of audience you want. Use direct mail to target customers with certain buying preferences, or try to include details relevant to their lifestyle in the materials.
5. Cost-Effective
Direct mail continues to provide solid return on investment (ROI) for companies of all budgets. When businesses choose to work with an outsourced printing and mailing company, they can create beautiful and tailored campaigns at a fraction of the cost of doing it in-house. What's more is that direct mail continues to demonstrate solid performance stats, as noted earlier. With direct mail, companies can receive better ROI at a small percentage of the investment that digital campaigns of the same size require.
Start With Business Mailing Services Today
Nearly every company in the world is utilizing digital in its marketing strategy. Direct mail is a cost-effective, highly targeted method that adds a more personalized dimension to these campaigns. Whether you are attracting new leads or pushing out a retargeting campaign, direct mail can help to improve the overall effectiveness of your marketing efforts.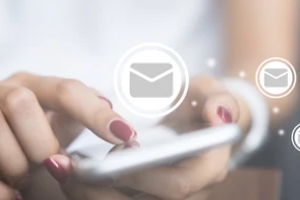 One of the best ways to execute a direct mail campaign is to work with an outsourced company that can handle the diverse printing needs you will inevitably require. These companies have the ability to professionally handle any printing project with their industry-leading printing methods and knowledge of best practices.
When you work with a commercial printing company, you get access to a dedicated team of experts that can help you complete projects with ease and at a better cost than doing it in-house. With this knowledge in mind, start putting direct mail to work for your business. Trust the experts to handle the printing and distribution while you focus on the strategy and your business.
Professional Graphics Inc. is a full-service commercial printing company that has been providing organizations with industry-leading printing services since 1979. To learn more about business mailing services, or to get started, reach out to us online today.