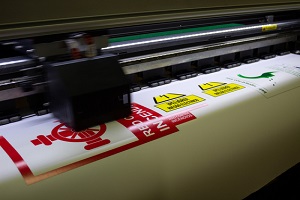 Commercial sign printing is one of the most simple and effective ways to advertise your business. Whether you are creating a banner or a billboard ad, these large ads enable your company to be seen by hundreds, if not thousands, of potential customers.
But how does the process of creating these large-format signs work? While many businesses understand the benefits of these types of ads, they also may not know where to begin or how to affordably create these big displays.
In this article, we are going to take a closer look into commercial printing and how this reliable, cost-effective, and easily reproducible method can help businesses craft effective large-format marketing campaigns.
How Commercial Sign Printing Works
Many business owners skip the large-format ads because the process seems too costly or time-consuming.
Contrary to popular belief, these ads are actually simple to create and are very affordable.
The large-format sign printing process is made easy by professional commercial printing companies specializing in providing the printing expertise necessary to affordably and quickly create large signage. These experts provide the technology, experience, and knowledge necessary to guide business owners from the ideation phase to the final creation.
The process that many companies typically use is as follows:
1. Planning
The first step that occurs when you work with a commercial sign printing company involves the planning phase. During this phase, both the business owners as well as the managers of your project discuss the type of signage that is to be designed as well as the colors, materials, and overall cost of the project.
During this aspect, important details are laid out, including zoning requirements, the fabrication process, and other essential factors to keep everyone informed as to what to expect as the process moves forward.
2. Design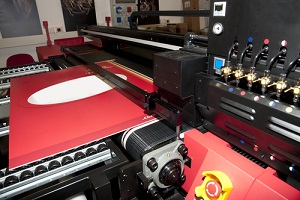 Before any signage is created, a detailed analysis of the business' goals is required to fully understand what is needed. The design team evaluates the company's description of the ad and also reviews the digital example before crafting the final print image.
Another option is for the business to provide the file of the image and text to be used. In this case, the commercial printing company's team ensures the file is in a proper format so that no quality is lost in translation.
3. Permitting
While designers are focused on the aesthetics of the project, it is necessary to have someone check that the large signage you are creating is not breaking any codes or violating any laws within your local jurisdiction. The design and permitting teams should work closely to ensure proper adherence with local and landlord regulations. This is an important step that results in a professional and well-managed project.
4. Fabrication
Now for the fun part!
The fabrication part of the process is where businesses receive the most value. Commercial sign printing projects typically require the proper printing technology and know-how for your specific job. There are a lot of options and materials to choose from, and the printing professionals within these companies can guide you to the most cost-efficient and timely plan of action.
A well-designed facility utilizes computerized sign-making equipment and a manufacturing workflow that optimizes the highest level of efficiency, quality, and safety, while also being flexible enough to accommodate any project. Because of these advantages, commercial printing companies are able to offer printing services at a fraction of the cost of developing these workflows in-house.
5. Installation
If the signage is not installed properly, then all of the work before this step will have been in vain. The sign installation team should ensure the signage is installed correctly and in compliance with all local, state, and ADA requirements while also following all OSHA regulations. Once all site checks are completed and local code regulations have been checked, it's time to finalize the project and set up your ad!
Get Assistance With Commercial Sign Printing Today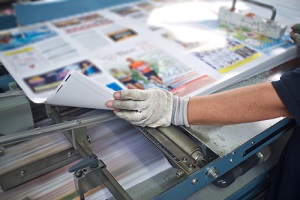 As you see, commercial sign printing services take the stress and worry out of the process of creating beautiful and effective large-format ads for any business.
Even if you have zero knowledge of what needs to be done, the professionals that make up these teams help guide you step-by-step through the process. These services save businesses valuable time and money while ensuring a professional and affordable product.
If your business is in need of commercial sign printing, look no further than Professional Graphics Inc. as your full-service commercial printing company. Professional Graphics Inc. strives to provide businesses with a trusted printing team. Their expert staff can help any business produce prints at scale at a fraction of the cost of performing these services in-house.